A copy of Mickey's Horsehide for small donation
Dear 1950's baseball fan,
For a donation of $24.95 (the digits represent the number of career hits Mickey Vernon had)  to the Mickey Vernon Museum, you can get a copy of the 11″ x 17″ print shown below, along with a 8″x10″ caricature of Mickey Vernon and any one of the other 19 caricatures shown on the print.
If you're interested, send a check made out to the Mickey Vernon Museum to Jim Vankoski at 14 Morgan Road, Aston, PA 19014.  For a credit card order, call Vince Scully at 610-494-1270 ext 19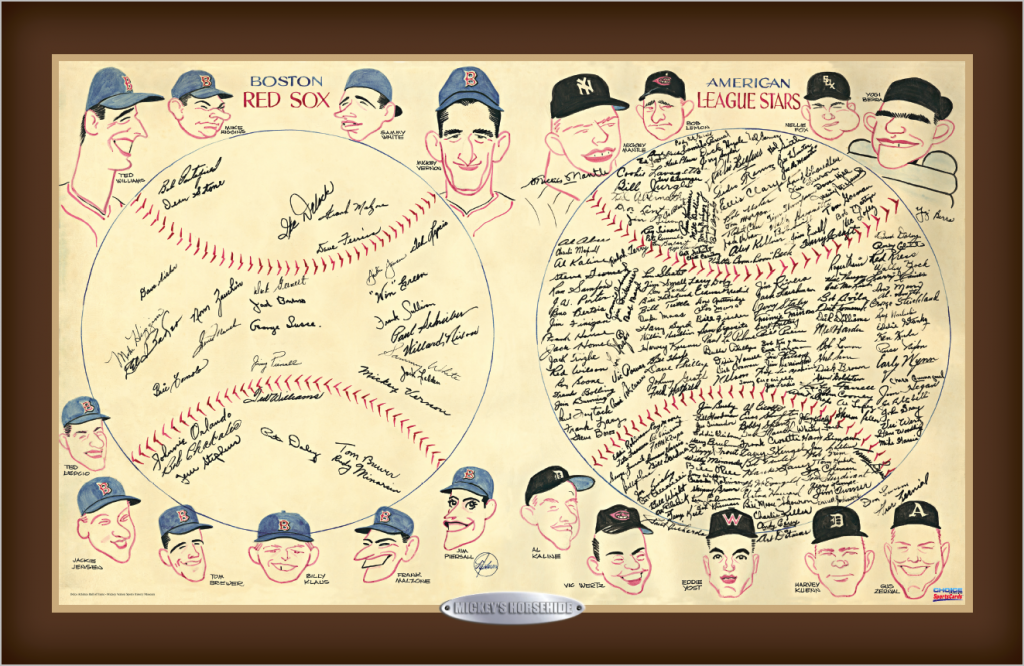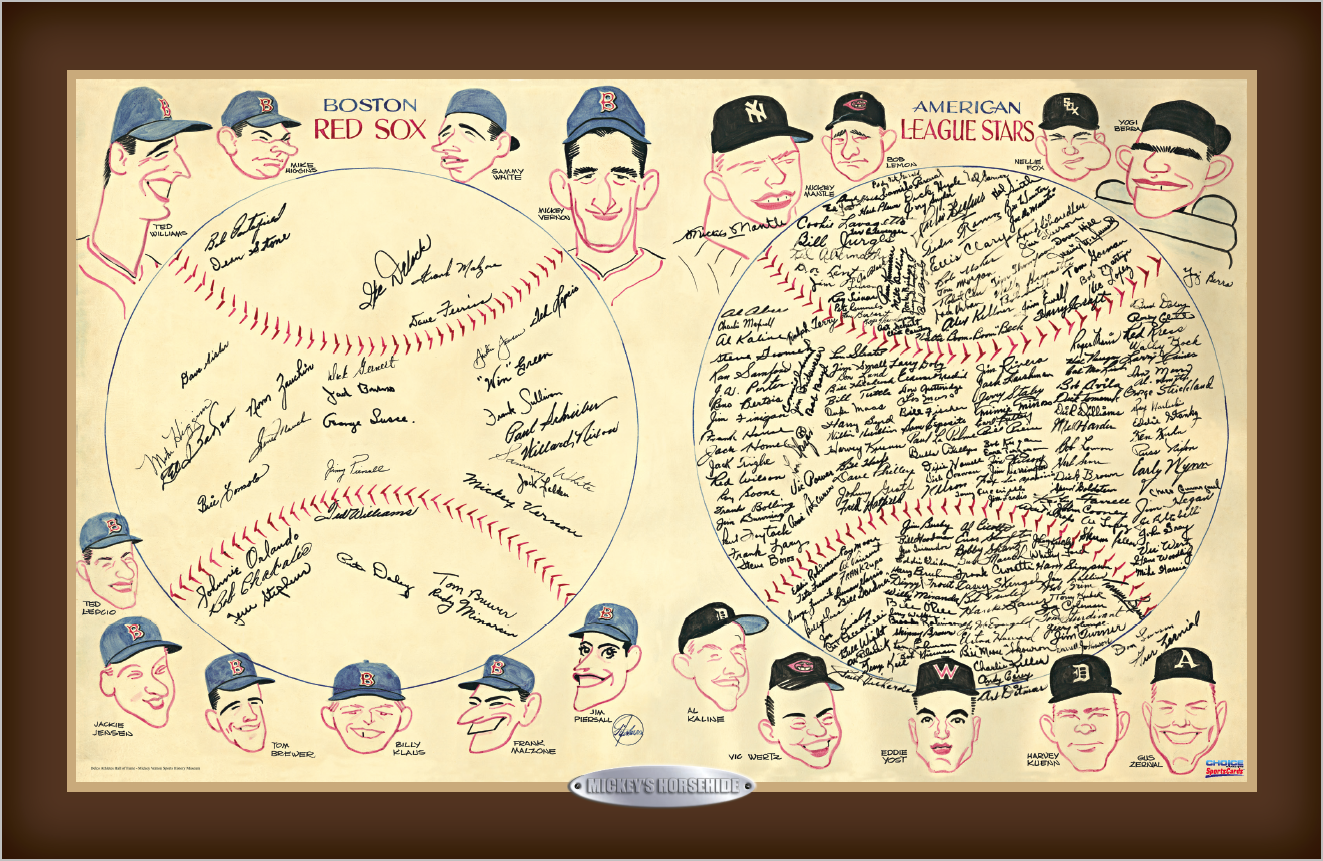 In 1957, while in Spring training with the Boston Red Sox, Mickey Vernon met a sporting goods salesman, who sold horsehide products for baseballs, gloves and similar items. Mickey told me that the same salesman, in 1957, mailed him a sample of the horsehide, which measured 25" x 42".
In a moment of inspiration, Mickey decided to take the horsehide with him to Boston to have all his Red Sox teammates, and all of the players from the other seven American League teams at the time, sign it. He was going to keep the horsehide as a souvenir from the 1957 season. Mickey asked Johnnie Orlando, who was in charge of the visiting clubhouse, to have all the visiting teams sign the horsehide when they came to Boston to play the Red Sox in Fenway Park.
Accompanying the signatures are artistic. Pen-and-Ink caricature portraits of some of the players—Mickey himself, Mickey Mantle, Yogi Berra, Ted Williams, and others—a total of nineteen. The creator of these caricatures was Vic Johnson, who had been an illustrator for the Boston Herald newspaper.
For 51 years, until Mickey passed away on September 24, 2008, at the age of 90 years, he kept this national treasure safely 'out of harm's way'.
For more information: Call Jim Vankoski 610-909-4919 – Mickey Vernon Museum