Baseball and Crabs
I am pleased to announce that Blue Crab Trading Company is our new sponsor slash partner.  A little bit about our new sponsor.
Blue Crab Trading Company is founded on the basic principle of providing the freshest possible crabs at a reasonable price. In an age when many "Old Time Maryland Traditions" go by the wayside, we strive every day not to forget our roots and old traditions. We aim to provide displaced "East Coasters" with the time honored tradition of gathering together over a table of freshly steamed blue crabs. Despite where our customers have been or will travel we always want to be able to remind them of home.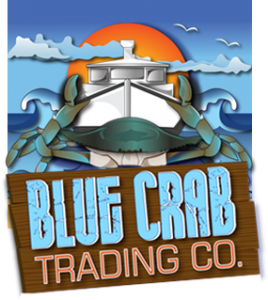 For our new customers who may have never had Blue Crabs we welcome you to the family, and will be here to help you with the entire process. Our staff has decades of experience catching the crabs and steaming them to perfection with just the right amount of spice.
Blue Crab lovers, you will always have a place to call home at Blue Crab Trading Company. We promise to continue to catch crabs from our very own boats and size them according to the "old traditional" standards. We strive to supply you with the absolute best crabs mother nature allows each and every day.
The best news about this relationship is that the folks over at Blue Crab Trading Company are offering our readers some very special deals. I personally have ordered crabs from them a month ago and had them delivered to my house. I enjoyed them so much I contacted them to see if we could work together in the future.
Well the future is now and with Memorial Day weekend approaching it may be a good time to order some crabs or shrimp and enjoy them while you are watching the Washington Nationals take on the Atlanta Braves.
To recieve your 50% off please use code dc50 in the coupon code section of checkout for discount package.
Or you can order any products you wish and use the code DCBASE for free shipping on any order $100 or more (To PA, DE, MD, D.C, NJ parts of OH, VA, WV, NY and CT).
FYI – I personally placed my order for Maryland Male Dozen #1 Crabs 5.5 to 6.5 inches Mallets, Knives , Crab Paper and Crab Spice.
Dozen Deal Package Contents: 2 Mallets, 2 Crab Knives, 1 LB Crab Spice, (1) 4ft Section of Crab Paper ,  Amount of Seasoning on Crabs: Extra Spice ,  Steamed or Live: Steamed. After the 50% discount the total cost is $57.95.
Tomorrow evening when I get home I am going to eat some crabs and watch the Nats.