This Day in D.C. Baseball History – Howard sets a new Major League Record
May 18, 1968
Frank ""Hondo"" Howard blasts two home runs at Tiger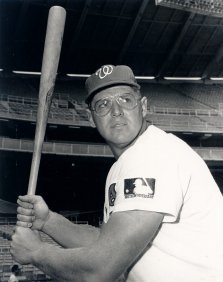 Stadium to extend his streak to six consecutive games with a home run. The two home runs Howard hit off of the Tigers were his 9th and 10th home runs of the streak
During a six game stretch from May 12, 1968 to May 18, 1968 the 6'7″ tall and 270lbs Howard punished the opposing pitchers by hitting a Major League-record 10 home runs in a span of 20 at bats.
During Hondo's six-game onslaught he managed to knock in seventeen runs and tallied 44 total bases.
Quick Facts:
Frank Howard led the Majors in 1968 in the following categories.
Home Runs – 44
Slugging Average – .552
Total Bases – 330