If the Nats were the Redskins
The Washington Nationals have a record 38-23 and are in first place in the National League's East Division. In fact they have the second best record in both leagues. This weekend the up and coming Nats take on perennial power house New York Yankees for a three game series at Nationals Park.
With all this going on the local television news still treat the Nationals with v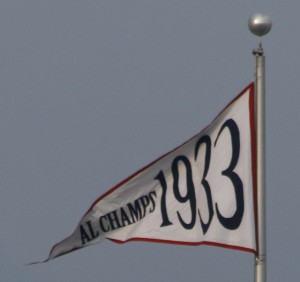 ery little respect. The Nats highlights are usually the second highlights shown on most of the sports casts. Very rarely do you even see the sports reporters from the local television stations at the games doing interviews with the Nationals' players.
If the Washington Redskins had the second best record in the NFL after six games the entire city goes out of their mind. The local news would all start their broadcast with something about the Redskins. Most of the sports cast are mostly about the Redskins with interview after interview with the Redskins coaches and players.
All I can say is the local TV stations are possibly missing out on a Nats season that Washington baseball fans have not witnessed since 1933. See it was way back in 1933 when Washington had a baseball team that won a league title. The 1933 Washington Senators were 99-53 and outpaced the 2nd place New York Yankees by 7 games.
I'm sure the Washington Senators' fans from '33 thought the Senators would win another American League Pennant in their lifetime. For the most part most of those fans are not with us any longer. Only some of those fans in '33 who were 10 years of age or younger may still may get shot with the 2012 Washington Nationals.