Our newest contributor Russ White
Folks when I started DCBH last December I knew I would invite a few D.C. baseball historians to contribute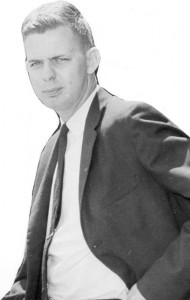 stories to the site. I wanted to try to bring to our readers a full range of stories about the players and teams that make up Washington baseball history. I believe our newest contributor Russ White will bring us stories that only he can write.
Russ White was born in Washington, D.C. in 1940; saw his first game at Griffith Stadium in 1950. And at 20, he was covering the Original Senators at the same park – the club's last season in Washington (1960)
One of the youngest baseball writers in America, he covered the expansion Senators in each of their 11 seasons, winning the Washington Newspaper Guild Front Page Award for his stories in 1965. He broke one of Washington's biggest sports stories in 1969 reporting Ted Williams would manage the Senators. Russ wrote for the Washington Daily News and Washington Star.
This is his 50th year as a member of the Baseball Writers Association of America. He lives in Lake Mary, Fl., an hour drive to the Nats training camp in Viera.