My book tells the true story about a group of former big-league ballplayers denied pe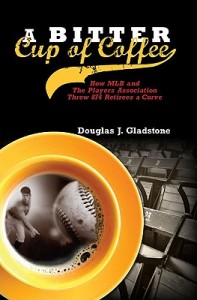 nsions as a result of the failure of both the league and the union to retroactively amend the vesting requirement change that granted instant pension eligibility to ballplayers in 1980. As you may know, prior to that year, ballplayers had to have four years service credit to earn an annuity and medical benefits. Since 1980, however, all you have needed is one day of service credit for health insurance and 43 days of service credit for a pension.
This past April 21st, both Major League Baseball (MLB) and the Major League Baseball Players Association (MLBPA) announced that all these inactive, non-vested men who played between 1947 and 1979 will receive up to $10,000 per year, depending on their length of service credit, as compensation for their contributions to the national pastime. The first check was sent to these men last Labor Day; the second installment was sent this past February.
The new collective bargaining agreement recently announced by the league and the union also extended these life annuities through 2016.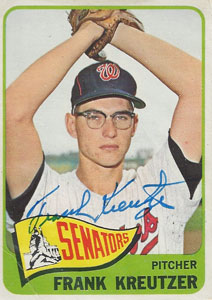 One of the men affected is Annapolis resident Frank Kreutzer.  A native of Buffalo, New York who was born in February 1939, Kreutzer attended St. Joseph Collegiate High School, in Buffalo, before going on to Villanova University. He made his big league debut with the White Sox on September 20, 1962. All told, he made 19 appearances for the White Sox from 1962 through 1964.

Traded to the Washington Senators mid-way through the the 1964 campaign, when he went a combined 5-7 for the Sox and the Senators, Kreutzer stayed with Washington till the remainder of his career. His final seasons in The Show were 1965, 1966 and 1969.

Kreutzer's career statistics can be viewed at : http://www.baseball-almanac.com/players/player.php?p=kreutfr01