D.C. Baseball History Winter Meeting – Update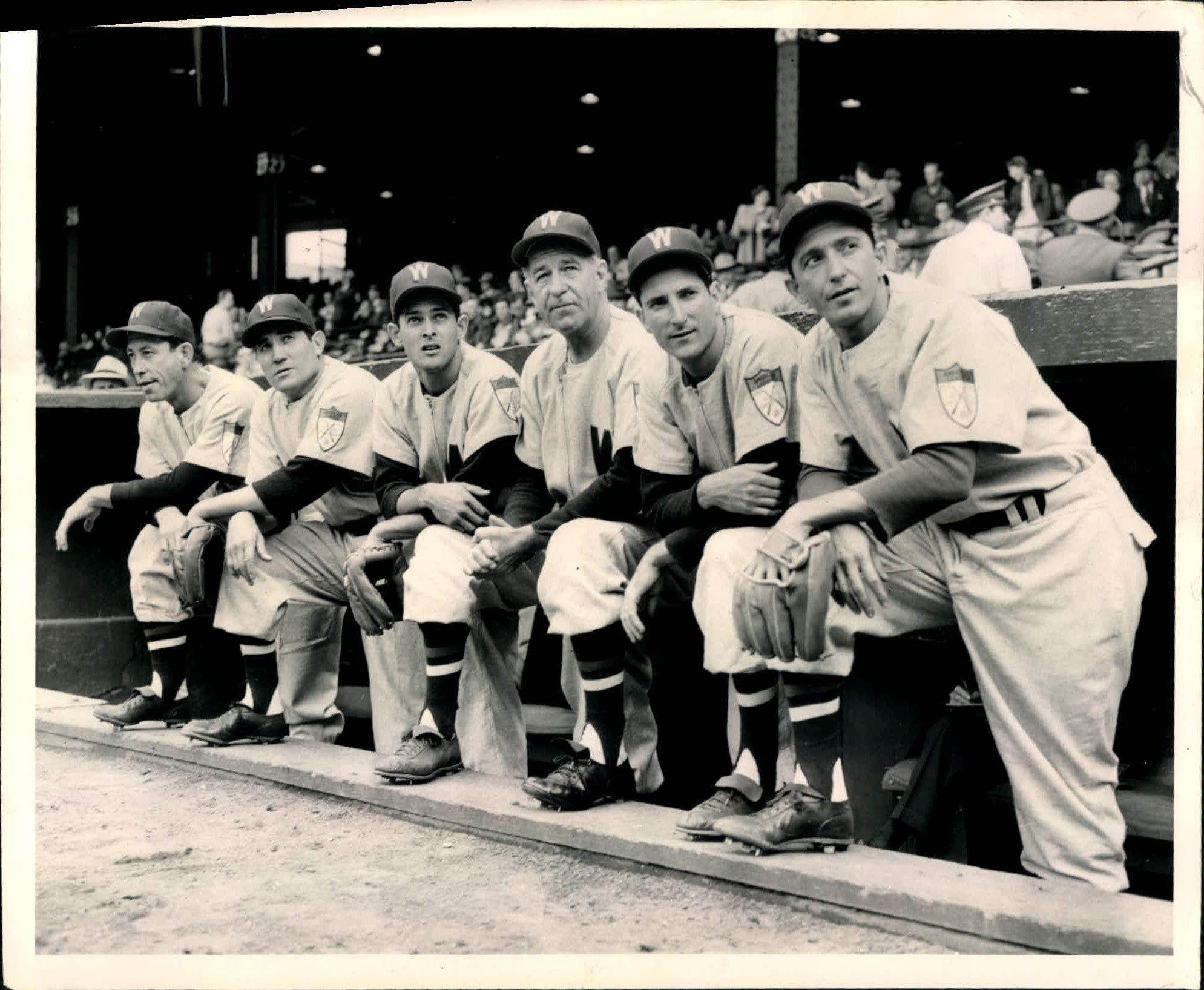 D.C. Baseball History Winter Meeting
There are a limited number seats left for this event. If you are planning on attending the meeting and you have not reserved a seat you will want to RSVP by contacting Mark Hornbaker at mhornbaker@comcast.net.
Below are the details plus the agenda for the meeting.
Date and Time: Saturday, Feb 16th from 12:00 to 3:00pm.
Meeting Host: Mark Hornbaker
Guest Speaker: James Hartley
Location: Flanagan's Harp and Fiddle
www.flanagansharpandfiddle.com/
Address: 4844 Cordell Avenue, Bethesda, MD 20814
Flanagan's Harp and Fiddle restaurant is located 4/10 of a mile from the Bethesda Metro.
Agenda
12:00 – 12:45: Introductions plus share your favorite piece of Senators memorabilia to share with the group.
12:45 – 1:15: Our guest speaker James Hartley will share his knowledge of D.C. Baseball History with the group.
1:15 – 1:30  Jim Vankoski will be discussing Mickey Vernon and the Mickey Vernon Museum.
1:30 – 1:45  George Case III will be discussing his father George Case II who played for the Washington Senators from 1937 to 1945, and 1947.
1:30 – 2:15: Questions and Answers session.
2:15 – 3:00: Book signing plus other merchandise for sell.
Jim Hartley will be signing and selling his three books, Baseball At RFK Stadium, Baseball is Back: The Washington Nationals Inaugural Season and Washington's Expansion Senators (1961-1971).
George Case and Jim Vankoski will have some copies of their DVD's Ballfield to Battlefield and Back, From FDR to JFK.
Stephen Walker will be signing and selling his book, "A Whole New Ballgame: The 1969 Washington Senators".
Karen and Kevin Flynn will be signing and selling their book, Diary of a Baseball Fan.
J. Thomas Hetrick will be signing and selling his books, "Chris Von der Ahe and the St. Louis Browns" and "MISFITS! Baseball's Worst Ever Team"
Gary Sarnoff will be signing and selling his book, The Wrecking Crew of '33; The Washington Senators' Last Pennant.
*The room we have set aside for the meeting holds 50 people. The first 50 people to RSVP by sending me an e-mail at mhornbaker@comcast.net will get into the meeting room.
James Hartley's Profile
Jim Hartley was born into a family of baseball fanatics at Garfield Memorial Hospital in Washington, D.C. — just a few blocks from Griffith Stadium. While growing up, Senators games on the radio were as much a part of his family's summer cookouts as the hamburgers and hot dogs on the grill.
Jim honed his baseball skills in the Rockville Little Leagues, and played for his high school team (Cathedral Latin in Washington) in his senior year. The coming of the Beatles combined with a distinct lack of major league baseball talent conspired to convince Jim that he would never play baseball for his hometown Senators. He did, however, play on an adult softball team named the Senators in the early-mid 1980s.
Soon after the Senators relocated to Texas, Jim became a casual fan and turned his focus toward making a living by playing music. For more than 25 years, he played in local D.C. nightclubs and other venues up and down the east coast. During that period, he wrote his first book, "Washington's Expansion Senators (1961-1971)."
In 1996, Tom Holster formed the Washington Baseball Historical Society. In 2001, Tom stepped down and Jim took over the reins of the WBHS and has been publishing the quarterly newsletter, "Nats News" since October, 2001. In 2005, his hopes (and those of thousands of D.C. area baseball fans) were realized when the Montreal Expos relocated to Washington, D.C.
Retired from both music and a 21-year career with Montgomery County Public Schools, Jim continues to research and write about his favorite team(s) and cheer for the Nationals. He lives in Silver Spring, MD with the love of his life, Lisa.
*Jim Hartley is the author of the three books listed below.
Each attendee will receive a copy of Mickey's Horsehide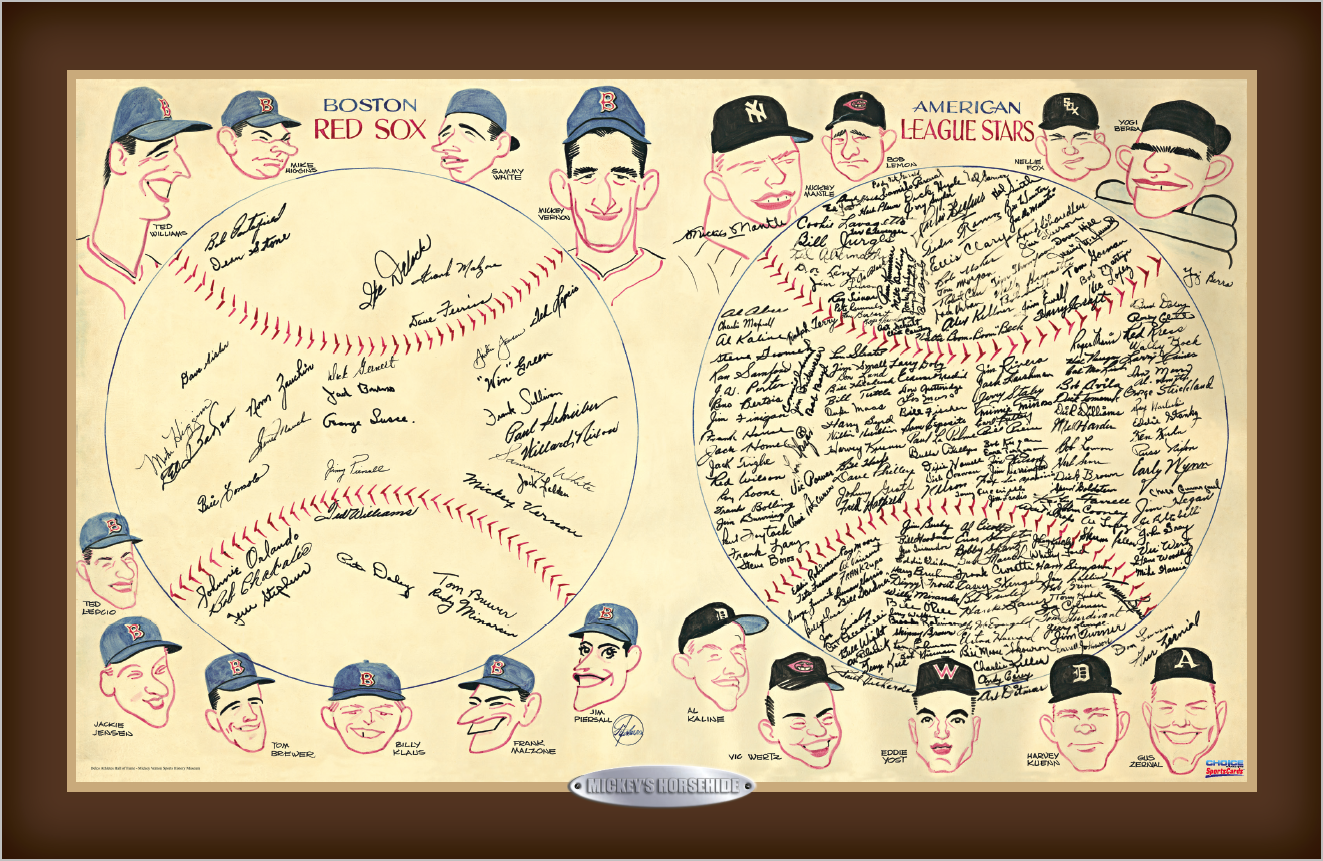 After over 50 years of sitting in a protected sleeve in the attic of 2-time AL Batting Champion, Mickey Vernon, this extremely unique, one-of-a-kind piece of art has been found.
Featuring 19 vivid, hand drawn, caricatures and the personal signatures of virtually all of the players, managers, and coaches active in the American League during the 1957 baseball season.
Drawn by artist Vic Johnson on baseball-quality horse hide the piece features the likes of many baseball greats including Mickey Mantle, Ted Williams and Yogi Berra.
For the first time, this extremely unique art will be released in a limited edition printing. Each 11" x 17" print is individually numbered from 001 to 500 and features a matching Certificate of Authenticity.

Jim Vankoski will have the original version of this horsehide artwork (45" x 24") on display at the D.C. Baseball Winter Meeting.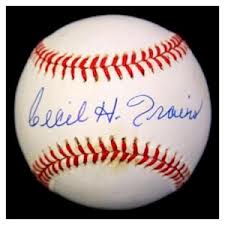 **We will also have a special item to give away to a lucky person who is 18 years old or younger who can answer a trivia question about Cecil Travis. The special item is a signed ball by Cecil Travis. The ball has been authenticated by PSA.
Travis played for the Washington Senators 1933-1941 and 1945-1947. From 1942-1944 Cecil Travis served in the military. While in the military Travis earned a Bronze Star for his bravery.