Winning the New Tradition in D.C.
The 2013 Washington Nationals are going into the season with high expectations. How high? The Nats' skipper Davey Johnson said World Series or Bust. If Davey is right in October Washington baseball fans will get to attend a World Series game in the nation's capital for the first time since 1933.
Not t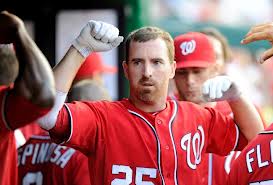 o dampen this positive story but we have to remember that winning and baseball are not usually something people talk about in D.C. during baseball season. I say this because Washington hasn't had a team that produced two consecutive winning seasons since the 1933 Senators with a 99-53 record succeeded the 1932 Senators 93-61.
I believe Nationals will follow up last season with a better team and record. I believe the team has a reasonable chance to win it all this season. With that said there are more than a couple ball clubs that have a good opportunity to win it all. Without going into position by position specifics I can tell you the Nationals are a much better than average team in every aspect of the game.
That goes from hitting to pitching. I believe the team will improve on their 198 home runs and their .322 on base percentage. With a healthy Stephen Strasburg leading the Nats starters for the entire season I don't see why this team won't win at least 100 games. I expect the pitchers will improve on both their league leading WHIP 1.221 and their league leading era 3.33.
With the additions of center fielder Denard Span, starting pitcher, Dan Haren and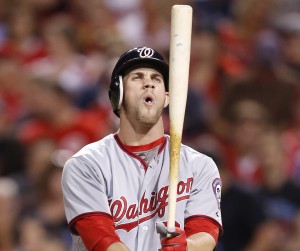 relief pitcher Rafael Soriano I believe the team has improved their talent level for the new season. Where I do want to see some real improvement is from the pitching staff in the area of holding runners on first base. I also need to see accurate throws from Ryan Zimmerman. I understand Zimmerman had a lot of shoulder problems last season and he had surgery during the off season but the Nationals need a third baseman that can throw to first with a smooth and accurate throw. What I am looking forward in seeing the most this season is Bryce Harper in the line up for the entire season.
I can honestly tell you it has been a long long time since Washington baseball fans have had so much to look forward too going into a new season.