Once more with feeling: Wolff at the door
I spent a fun day last week with one of my favorite people and his family. Bob Wolff has been away from Washington for more than a half-century now, but to me and a lot of other senior baseball fans, he will always be the Voice of the Senators.
When I was growing up in Northwest D.C., Wolff was about the best thing about the original Senators — not necessarily a compliment. As he says often of his early broadcasts over WWDC-AM, "All I had to do was say the score was 18-2 or whatever. My listeners knew the Senators weren't winning."
Bob and wife Jane, who live in South Nyack, NY, within spitting distance of the Tappan Zee Bridge, turned up Friday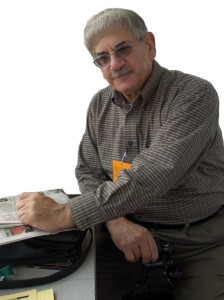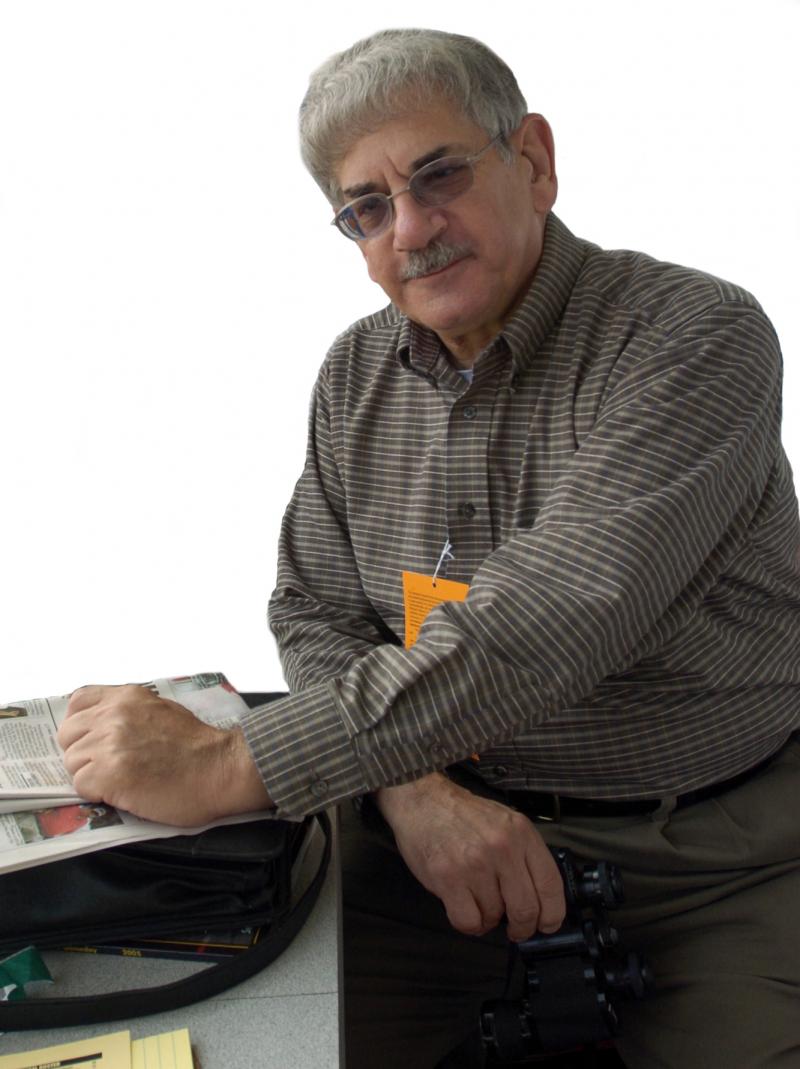 at the Library of Congress's Jefferson Building, where a ceremony was held celebrating the library's acquisition of priceless audio and video recordings from his 74-year career behind assorted and sundry microphones.
Wolff remains active at 92 by doing commentaries for the News12 cable station on Long Island, but apparently some PR person at the Library thinks he has been around even longer. One press release cited his "nine-decade career," which suggests Bob just missed hobnobbing with Cy Young and John McGraw.
Actually, he didn't miss by much. Among the sample tidbits unreeled for an appreciative Library audience were audio interviews with Ty Cobb, Tris Speaker and Babe Ruth. Apparently, Wolff missed out on landing Gen. Abner Doubleday for a visit.
Full disclosure: I worked for Bob as his executive assistant (read: chauffeur and go-fer) in 1956, when I was in high school. I've written several times that I was succeeded by Maury Povich, son of longtime Washington Post sports columnist Shirley Povich, usually adding, "I wonder what ever happened to Maury."
One day I was corrected by Phil Hochberg, former D.C. Stadium P.A. announcer and now a prominent sports attorney. "That's wrong, Dick," Phil said. "I succeeded you with Bob, and Maury succeeded me."
Heck, you can't always let inconvenient facts get in the way. "I know," I told Phil, "but it's a better story the other way."
After the Library ceremony ended, close friends joined the Wolffpack for lunch at a downtown hotel, then reassembled that evening at Nationals Park, where Bob was introduced before the Nats and Jordan Zimmermann beat the Cincinnati Reds 1-0. We may surmise that Bob saw few such gems tossed by Washington pitchers during the 14 years (1947-60) that he spent behind the mike at Griffith Stadium with such partners as Arch McDonald and Chuck Thompson. All three are in the broadcasters wing of the Baseball Hall of Fame, an honor Bob received in 1995. Back then, too, he was gracious enough to invite me and my family to join the party.
Without, hopefully, getting too sentimental, let me say this about Bob Wolff: In nearly 60 years as a sportswriter, I've learned about prose from a lot of pros at the Alexandria Gazette, Washington Star and Miami Herald — people whose names you may not know like Eddie Crane, Bill Peeler, Charlie Barbour and Paul Anger. But nobody — nobody — ever taught me more about being a responsible reporter and columnist than Bob Wolff. All these years later, I respect and love him dearly.
And you know what? I've got lots of company.
Dick Heller, a former sports columnist for the Washington Star and Washington Times, is copy chief for thenationalpastimemuseum.com.