Dick Heller Appreciation
On March 20, 2014, the Washington area lost one of its finest journalists when Dick Heller passed away due to complications from lung cancer. Dick started his career in journalism at the Alexandria Gazette, moved over to the Washington Evening Star, the Miami Herald and finally to the Washington Times.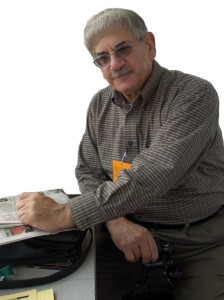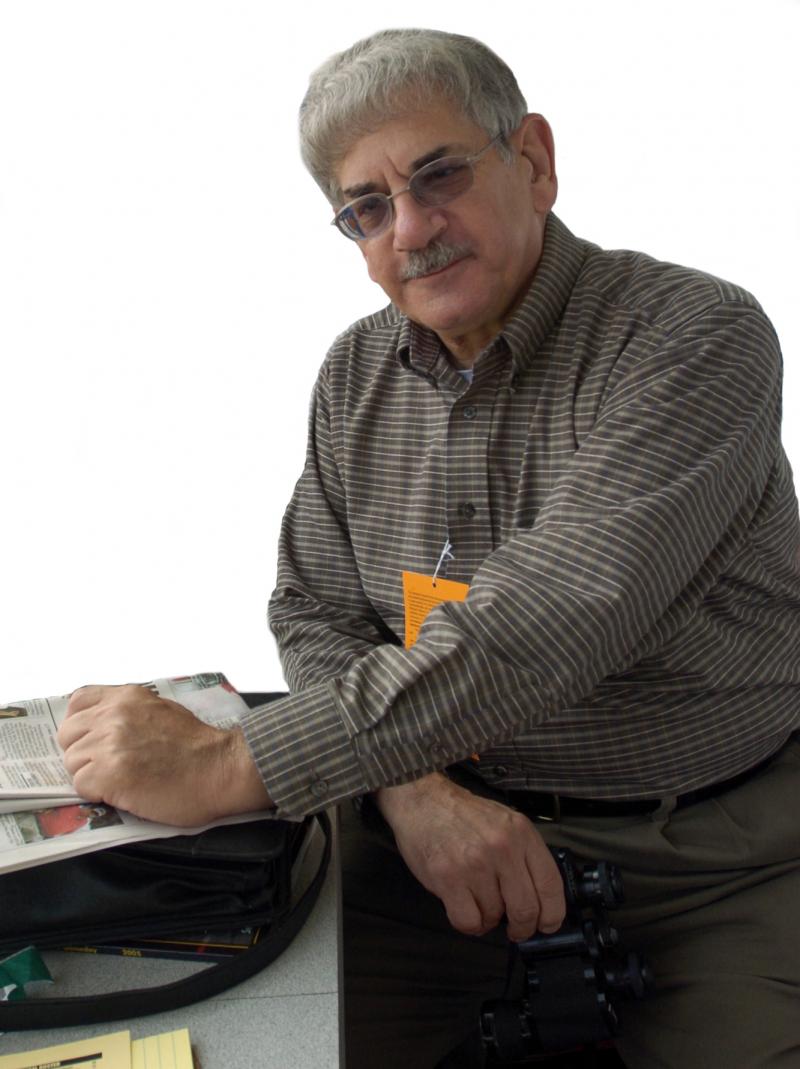 During the 33 years that the DC area wandered in the baseball wilderness, Dick was a constant proponent for baseball's return. Other area sports columnists drove to Baltimore and wrote as if the Orioles were our home team. Not Dick. Over the years, he wrote several columns that chastised Orioles owner Peter Angelos in particular for his insistence that Washington was part of the Orioles' territory, and MLB for its failure to return the national pastime to the nation's capital.
In 2004, he wrote: "We have two principal choices – become Orioles fans or ignore baseball from this day forward and pursue more rewarding sports like, say, water polo. No, scratch that. Water polo reminds us of the Polo Grounds, which reminds us of how a team can be swiped from under our noses, which reminds us of …
     Calvin Griffith.
     Bob Short.
     Now Peter Angelos (And how's that for an unholy trinity?)
     Having done his best to wreck baseball in Baltimore (and it remains to be seen whether Messers. Beattie, Flanagan and Mazzilli can restore it), Angelos is determined to destroy it in Washington too. With apologies to Chuck Dickens, let's call it 'A Wail of Two Cities.'"
I was privileged to get to know Dick Heller over the past 12 years or so. He would often regale me with anecdotes from his career, which started with his being a go-fer for Hall of Fame sportscaster Bob Wolff at Griffith Stadium. He took great pride in telling a story that it was he who had saved Mickey Mantle's Hall of Fame career.
One afternoon at Griffith Stadium, Mantle was scheduled to be Bob's guest on the pre-game show. Dick went down to the New York clubhouse and accompanied Mantle up to the broadcast booth for his pre-game interview. On the way to the booth, Mantle, who was wearing his metal spikes, slipped on the concrete stairs and started to fall. Dick managed to catch Mantle and prevent the budding superstar from falling and sustaining a possibly serious injury.
Dick also provided insight into his colleagues ("Bob Wolff is a dear, dear friend. A wonderful person.") and those familiar names who, during my youth, wrote for the Evening Star, the Daily News and the Washington Post. He also recalled his chance encounters with local sports figures.
One evening in the mid-1960s, Dick was sitting at a bar in Upper Northwest when in walked Redskins quarterback Sonny Jurgensen, who sat at an empty stool next to him. They struck up a conversation. After several adult beverages, Sonny's inhibitions started to erode. With a little prodding from Dick, Jurgensen mentioned that he thought newly-hired Redskins head-coach Otto Graham was not qualified for the position.
After venting for several minutes, Sonny asked, "So, Dick, what do you do for a living?"
Dick replied, "I'm a reporter."
Jurgensen turned white, gasped and said, "Oh #@*%!!"
Dick laughed and assured Sonny that what he had said would not find its way into print.
After the Evening Star folded in 1981, the Heller family headed for South Florida where Dick wrote for the Miami Herald. Five years later, he returned home to write for the Washington Times, which was owned at the time by its founder, the Reverend Sun Myung Moon of the Unification Church. His "The Way It Was" columns were favorites of many Washington area sports fans.
Dick Heller loved the English language and was a master of paronomasia – known in some circles as "the art of punning." My favorite was about his decision to leave south Florida and return to the Nation's Capital. "The decision was simple," he said with just a flicker of a smile. "I chose Moon over Miami."
In my eyes, he was probably the most knowledgeable Frank Sinatra fan on the face of the earth. He was such a rabid fan that his e-mail ID was "hoboken1915" – the city and year of Sinatra's birth. He was the go-to guy for any information on Sinatra.
A few years ago, I acquired a collection of 78-rpm records and among them were several old Sinatra recordings that I had never heard. I called Dick and asked him about one of the songs. He not only told me the songwriter's name, but the circumstances behind the writing of the song!
Although he wrote about all sports, his true love was baseball. Next to Christmas, Opening Day of the baseball season may have been his favorite day of the year. On the eve of the Nationals' first home opener at RFK Stadium on April 14, 2005, he wrote in the Washington Times:
"This is the day.
     This is Christmas in April.
     Or putting it another way: And so it came to pass that on the 12,521st day, the national pastime returned to the nation's capital.
     In the overall scheme of things – births, deaths, famine and floods, war and peace – I know baseball doesn't amount to a hill of beans in this crazy world.
     But, my goodness, it sure seems to."
On that glorious evening, he watched as the Washington Nationals played their first home game before a sellout crowd at RFK Stadium. The next morning, his column appeared under the headline: A Crazy Dream Come True.
It began, not surprisingly, with the lyrics from an old Frank Sinatra tune.
     And there used to be a ballpark
     Where the field was warm and green.
     And the people played their silly games
     With a joy I've never seen.
He continued, "There's another Sinatra song that describes exactly how I felt on the momentous, memorable, marvelous evening of April 15, 2005, at RFK Stadium: 'I Had the Craziest Dream Last Night.'
     I saw a baseball team representing Washington take the field – and a winning one at that.
     I saw it playing in the National League, where the designated hitter is treated as the abomination that it is.
     I saw a throng of 45,000 gathered in a 44-year-old stadium to welcome the national pastime back to the nation's capital after 34 years… And it still seems unreal. Like I say, I had the craziest dream in the world last night."
Dick and I took in several Nats games together, the most memorable of which was against the Seattle Mariners in June, 2011. Frustrated by watching future Nats pitcher Doug Fister hold the home team to one run on only three hits, Dick suggested that we leave the 5-1 game between the top and bottom of the ninth inning. "They'll never come back," he said. I replied, "Stranger things have happened." We stayed.
With two outs and a runner at third, the score was still 5-1. Suddenly things got a little more interesting. An RBI single by Jerry Hairston, Jr., a single off the pitcher's leg by Michael Morse and Danny Espinosa's RBI single brought the Nats closer, but they still trailed 5-3. Wilson Ramos sent the crowd into a frenzy by belting a game-winning, three-run homer that landed half way up the Red Porch seats in left-center field. Dick was stunned. His hometown team had scored five two-out runs in the bottom of the ninth inning and pulled off the improbable.
After the Times closed down its Sports Department, Dick started his own blog, "Heller's Corner," which covered the entire spectrum of local and national sports. For the past few years, he was copy editor for the "National Pastime" website.
He was a frequent contributor to Nats News and over the years, he graciously granted permission for his Washington Times columns to be reprinted.
Dick Heller was a proud husband, father and grandfather, and I feel honored that he considered me a friend.
Rest in peace, my friend.