3rd Annual D.C. Baseball History Winter Meeting – Canceled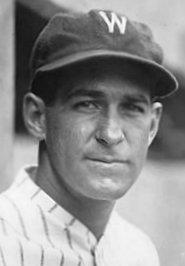 We will reschedule.
3rd Annual D.C. Baseball History Winter Meeting
D.C Baseball History and The Washington Baseball Historical Society
Present: The 3rd Annual Winter Meeting
Saturday, February 21, 2015
1:00 P.M – 5:00 P.M.
Hilton Garden Inn
7301 Waverly Avenue
Bethesda, MD 20814
301-654-8111
Special Guest: Judge Stanley Harris, son of former Washington manager and Hall-of-Famer, Bucky Harris
Agenda:
1:00 – 1:45 – Meet and Greet – featuring the Popular pre-made sandwich buffet, which includes
ham, turkey and roast beef sandwiches, condiments (Mustard, Mayo, horseradish) dill pickles, lettuce
tomato, individual bag of chips, assorted fresh fruit and assorted soft drinks.
1:45 – 2:00 – Mark Hornbaker introduces guest speakers.
2:00 – 3:00 – Our guest speakers are Tom Holster, the founder of the Washington Baseball Historical Society and Nats News and Jim Hartley the current director of the WBHS and the editor of the Nats News.
3:00 – 3:30 – David Hubler will speak about his book "The Nats and the Grays, How Baseball in the Nation's Capital Survived WWII and Change the Game Forever."
3:30 – 4:00 – Martin Niland will cover the Nats first 10 years in Washington
4:00 – 5:00 – Book signings, memorabilia for sale
The hotel is located just two blocks east of the Bethesda Metro stop on the Red Line.
Admission is free, but you must reserve a seat in advance. Reservations are available to the first 80 people.
To reserve your seat, contact Mark Hornbaker at: mhornbaker@comcast.net
Don't be left out. Make your reservation today!