This Date in Washington Senators History
March 14
Senators Birthdays
John Wyeth (Red) Marion B Mar. 14, 1914 D Mar. 13, 1975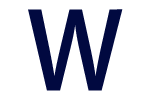 Senators Short Timer Red Marion spent 2 distinct stints with Washington separated by 7 years.
First arriving in the majors in mid-September of 1935, outfielder Marion would appear in 4 games, going 2 for 11 with a double and a home run.
Marion would then disappear from the major league scene for 7 years returning to the Senators in 1943 for 14 games. He'd go 3 for 17 at the plate with no extra base hits during his second stretch with Washington, his last major league game coming in mid-July.
Red Marion is the older brother of Marty Marion who would play for the St. Louis Cardinals from 1940 through 1950 and finished his career with the St. Louis Browns in 1952 and 1953.