This Date in Washington Senators History
March 18
Senators Birthdays
Richard Charles Mulligan B Mar. 18, 1918 D Dec. 15, 1992
Pitcher Dick Mulligan would start his very brief major league career as a One Game Wonder with the 1941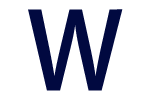 Senators. Making his debut in late September, Mulligan's 1 appearance would see him pitching 9 full innings, giving up 11 hits, 5 runs, and 2 walks. He'd depart with a 5.00 ERA.
Out of the major leagues until 1946, Mulligan would return with the Philadelphia Phillies. Appearing in 19 games, he'd compile a 2-2 record with a 4.24 ERA when he was released in mid-September.
Mulligan would be picked up by the Boston Braves where he'd finish the 1946 season going 1-0 in 4 games.
Mulligan would return for 1 final appearance in early May of 1947 giving up 4 hits, 1 walk and 2 runs in 2 innings of work.
Dick Mulligan career record
Robert (Squire) Potter B Mar. 18, 1902 D Jan. 27, 1983
One Game Wonder Squire Potter was served in the Senators Coffee Shop on August 7th of 1923. Pitching in 3 innings, Potter would surrender 11 hits, 9 runs, 4 walks and 1 wild pitch, leaving Washington with a 27.00 ERA and, more than likely, a sour taste in his mouth from his cup of coffee with the Senators.
(Potter's younger brother Dykes would also have a very brief fling in the major leagues, spending 1 week with the Brooklyn Dodgers in 1938. Dykes Potter would appear in 2 games, his ERA a mere 4.50.)