This Date in Washington Senators History
March 19
Senators Birthdays
Elmari Wilhelm (Elmer) Bowman B Mar. 19, 1897 D Dec. 17, 1985.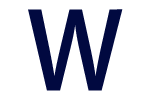 Senators Short Timer Elmer Bowman was on the Washington roster for 6 days in August of 1920. Making 2 plate appearances, Bowman would go 0-1 with a walk and a run scored, departing with a BA of .000 and an on base percentage of .500.
Gerald Holmes (Gee) Walker B Mar. 19, 1908 D Mar. 20, 1981
Gee Walker is another of those players who had a long career but spent a short time with the Senators. In Walker's case, he'd spend 15 years in the major leagues, playing in 1784 games for 5 different teams. However, Walker would only spend 1 of those seasons with Washington, playing in 140 games in a Senators uniform.
Arriving in the majors in April of 1931 with the Detroit Tigers, outfielder Walker would make it into 59 games, hitting .296.
The sophomore jinx missed Walker, in his second season he'd play in 127 games for the Tigers hitting .323 in 127 games with 155 hits including 32 doubles, 6 triples and 8 home runs. Walker would be credited with 71 runs scored and 78 RBI's.
Walker would remain a regular with the Tigers through 1937, being selected to the 1937 All Star Team and making it into 2 World Series-in 1934 when he'd hit .323 in a losing effort against the St. Louis Cardinals, and again in 1935 when he'd hit .250 as the Tigers defeated the Chicago Cubs.
During his tenure with the Tigers, Walker would turn in some impressive batting performances, most notably 1936 when he'd hit .353 in 134 games and 1937 when he'd play in 151 games, hitting .335.
After the 1937 season, Walker would be traded to the Chicago White Sox where he'd spend the 1938 and 1939 seasons. After 2 years with the White Sox, Walker would be on the move again, this time headed east to the Washington Senators in exchange for Pete Appleton and Taffy Wright.
As has already been mentioned, Wright would play a solitary season with the Senators, hitting .294 in 140 games.
Traded again after the 1940 campaign, Walker would be dealt to the Boston Red Sox for Doc Cramer. However, Walker would be traded again the same day with the Red Sox sending Walker to the Cleveland Indians. Walker would play in 121 games for the Indians in 1941, hitting .283.
After the 1941 season, Walker would be on the move 1 last time, this time across the Buckeye State, purchased by the Cincinnati Reds where he'd finish his career playing 4 seasons (1942-1945), his last game coming at the end of the 1945 campaign.
Always a threat on the basepaths, Walker would have the second most stolen bases in the AL in 1932, 1933 and 1940. He'd come in 3rd in 1937. His 55 doubles in 1936 put him in 2nd place in that catagory as well.