This Date in Washington Senators History
March 28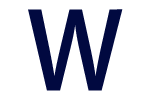 Senators Birthdays
Joseph Victor Lawrence Krakauskas B Mar. 28, 1915 D Jul. 8, 1960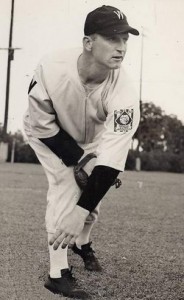 Montreal born Joe Krakauskas would make his major league debut with the Washington Senators in early September of 1937. A pitcher, Krakauskas would appear in 5 games, compiling a 4-1 record with a 2.70 ERA.
Krakauskas would return with the Senators in 1938 posting a 7-5 record in 29 games.
1939 would be the most active season of Krakauskas' career as he'd appear in 39 games, going 11-17, his ERA at 4.60.
After a 1-6 season in 1940, Krakauskas would be traded to the Cleveland Indians for Ben Chapman.
Krakauskas would go 1-2 in 12 games for the Indians in 1941. He'd appear in just 3 games in 1942 and then would not appear in the majors during the World War II years of 1943 through 1945.
Krakauskas would have one final fling in the majors in 1946 when he'd go 2-5 for the Indians in 29 games, his last game coming in mid-September.
Walter Thomas Masters B Mar. 28, 1907 D Jul. 10, 1992
Senators Short Timer Walt Masters appeared in 3 games for the 1931 Washington team. Pitching in 9 innings, he'd compile no record and leave with a 2.00 ERA.
Masters would resurface in the majors in 1937 with the Philadelphia Phillies. In an appearance that Masters would probably like to have forgotten, he pitched 1 inning, surrendering 5 hits, 1 walk and 4 earned runs giving him a 36.00 ERA during his very short stint with the Phillies.
Masters would join the Philadelphia Athletics in 1939, pitching in 4 games, his last major league appearance coming in late August.
Garland Jessie Shifflet B Mar. 28, 1935 Still Living
Another pitcher, Garland Shifflet was signed by the Washington Senators before the start of the 1955 season.
Arriving in the majors in April of 1957, Shifflet would pitch in 6 games, a grand total of 8 innings, striking out 2 but walking 10, leaving with a 10.13 ERA.
Shifflet would get a second crack at the majors in 1964 with the Minnesota Twins where he'd post an 0-2 record in 10 games.