This Date in Washington Senators History – Griffith Stadium catches on Fire
March 17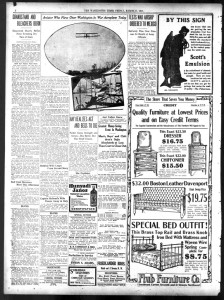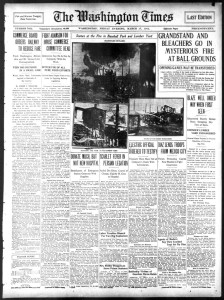 1911 – Washington's Griffith Stadium, currently under construction and being prepared for an April opener, catches fire when plumbers working on the piping start a fire that burned down the grandstand. Since the water has been shut off, firemen can do nothing at first. It took the firemen, some time before they could find another water source. By the time they did most of the stadium was already engulfed in flames
Washington's home opener, slated for April 12th will be played as scheduled. The Senators defeat the Boston Red Sox by the score of 8 to 5.
Senators Birthdays
After the flurry of activity on March 16th, the stork takes a well deserved day off as there are no Senators birthdays to report on St. Patrick's Day.
A Happy St. Patrick's Day to all who are following this thread!!!