This Date in Washington Senators History
April 14
1910 President William Howard Taft, 27th president of the United States starts an American tradition by throwing out the ceremonial "first pitch".
Catching the ball is Senators pitcher Walter Johnson who throws a one-hitter, winning 3-0 over the Philadelphia Athletics. The only hit for the A's is a Frank Baker double.
1961 Washington's expansion Senators, playing their first home game in Griffith Stadium, even their record at 1-1 with a 3-2 win over the Cleveland Indians. Washington pitcher Joe McClain throws a 7 hit complete game. A crowd of 10,126 attend the Friday contest in what would be the last opening day at Griffith.
Senators Birthdays
Frank Louis Bertania B Apr. 14, 1944 D Mar. 3, 2010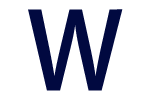 Signed by the Baltimore Orioles before the start of the 1961 season, pitcher Frank Bertania would make his major league debut in early August of 1964.
Appearing in 6 games, Bertania would post a 1-0 record with a 2.77 ERA.
He'd only make it into 2 games for the O's in 1965 but would play in his first full season in 1966, appearing in 16 games, posting a 2-5 record.
Starting 1967 with the Orioles, Bertania would have a 1-1 record with a 3.32 ERA when he was traded, along with Mike Epstein, to the Washington Senators for Pete Richert. Bertania would finish the season in Washington going 6-5 in 18 games.
Bertania's most active season in the majors would be 1968 when he'd appear in 27 games, posting a 7-13 record for the cellar dwelling Senators.
Starting the 1969 season in Washington, Bertania was 1-3 in 14 games when he was traded back to the Baltimore Orioles for minor leaguer Paul Campbell in mid-June. He'd appear in just 3 more games for Baltimore in 1969.
Bertania would be purchased by the St. Louis Cardinals in mid-August of 1970 and would pitch in 8 games, posting a 1-2 record with a 3.16 ERA, his last major league game coming in late September.
Richard Martin Keough B Apr. 14, 1935 Still Living
Signed by the Boston Red Sox before the start of the 1952 season, outfielder and sometime 1st baseman Marty Keough would spend a couple of very brief stints with the Red Sox in 1956 and 1957.
Keough would make it into 68 games in 1958, hitting .220. In 1959 he'd hit .243 while playing in 96 contests.
Starting the 1960 season in Boston, Keough would play in 38 games before being traded to the Cleveland Indians in mid-June. Keough was hitting .248 with Boston and would compile the same BA with the Indians in 65 games to close the season.
Selected by the Senators in the expansion draft, Keough would have the most active season of his career in 1961, appearing in 135 games for the "new" Senators, hitting .249 with 18 doubles, 9 triples, 9 home runs 57 runs scored and 34 RBI.
After the season, Keough, along with Johnny Klippstein were traded to the Cincinnati Reds for Bob Schmidt and Dave Stenhouse.
Keough would remain in Cincinnati for the next 4 seasons, from 1962 through 1965. Notably, he'd hit .278 in 111 games in 1962.
Sold to the Atlanta Braves before the start of the 1966 season, Keough would only appear in 17 games for Atlanta before he was traded to the Chicago Cubs in late May. Keough would appear in 33 games for Chicago, his fianl game coming in mid-September. He'd be released after the 1966 season.
Keough's younger brother Joe played for the Kansas City Athletics, Kansas City Royals and Chicago White Sox from 1968-1973. His son Matt played for the Oakland Athletics, New York Yankees, St. Louis Cardinals, Chicago Cubs and Houston Astros in a career that ran from 1977 through 1986.
Jerome Edward Lynn B Apr. 14, 1916 D Sep. 25, 1972
One Game Wonder Jerry Lynn had his cup of coffee with the Senators on September 19th, 1937. Playing 2nd base, Lynn went 2 for 3 with a double.
Donald Athey Minnick B Apr. 14, 1931 D Sep. 2, 2016
Senators Short Timer Don Minnick would make it into 2 games for Washington in late September of 1957. A pitcher, Minnick would compile an 0-1 record with a 4.82 ERA.