This Date in Washington Senators History
April 19
1920 Al Schacht, who later became the "Clown Prince of Baseball," was all business as he pitched the Senators to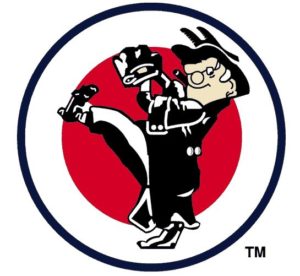 a 7-0 victory over the Philadelphia Athletics.
1961 The expansion Senators lose their first road game in Chicago by a score of 6-1.
Former Senators pitcher Early (Gus) Wynn gets the 286th victory of his career, Hal Woodeshick takes the loss for the Senators.
Chicago players hit 4 home runs, 2 by Roy Sievers, and one each from Jim Landis and Al Smith.
Senators Birthdays
Hector Anibal (Garcia) Maestri B Apr. 19, 1935 D Feb 21, 2014
Another member of the frequently mentioned Senators "Cuban Connection" Hector Maestri has the unique distinction of only ever appearing in two games-one with each version of the Senators!
His first appearance in the majors was in September of 1960 when he pitched 2 innings for the original Senators franchise, giving up 1 hit but no runs.
Hector wouldn't return to the majors until September of 1961, this time with the expansion Senators, pitching 6 innings, giving up 6 hits, 1 run and being charged with the loss. After that appearance he would disappear off the major league radar screen.
Ernest Gordon (Babe) Phelps B Apr. 19, 1908 D Dec. 10, 1992
Catcher Babe Phelps would first appear in a major league uniform with the 1931 Senators where he would play in 3 games. In 1933 he returned for another 3 games with the Chicago Cubs. He would play for the Cubs in 1934 as well. From 1935-1941 he was on the roster of the Brooklyn Dodgers, having some very good years at the plate in 1935-1937. He finished his baseball career with the Pittsburgh Pirates in 1942.
"Babe" Phelps SABR biography by Cort Vitty