This Date in Washington Senators History
April 12
Senators Birthdays
All three of today's birthday boys share the distinction of playing briefly for the Senators at the end of their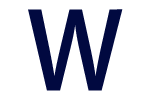 respective careers.
Samuel Lester Agnew B Apr. 12, 1887 D Jul. 19, 1951
Catcher Sam Agnew began his 7 year major league journey with the St. Louis Browns in April of 1913. Arriving in the majors as a 26 year old rookie, Agnew would play in 105 games that first season, hitting .208.
1914 would be Agnew's most active season, playing in 115 games. He'd play in 104 contests for the Browns in 1915.
Sold to the Boston Red Sox after the 1915 season, Agnew would play the next 3 seasons (1916-1918) in Boston, his most active season being 1917 when he'd appear in 85 contests.
Agnew appeared in 4 games of the 1918 World Series for Boston but would not distinguish himself, going 0 for 9 at bat.
Sold again after the 1918 season, this time to the Washington Senators, Agnew would have his best season at the plate in 1919, hitting .235 in 42 games. His final major league contest coming in late September.
Sam Agnew career record
George Michael (Mickey) O'Neil B Apr. 12, 1900 D Apr. 8, 1964
Another catcher, Mickey O'Neil made his major league debut with the Boston Braves in mid-September of 1919.
Playing in 11 games, O'Neil would hit .214.
1920 would be O'Neil's first full season (and his most active) in the majors when he'd hit .283 in 112 games. O'Neil would remain in a Braves uniform through 1925.
Traded to the Brooklyn Robins after the season, O'Neil would spend 1926 in Brooklyn, hitting .209 in 75 games.
On the move again after the 1926 season, O'Neil would be sold to the Washington Senators. O'Neil would only make it into 5 games for Washington, going 0 for 6 at the plate when he was sold one last time this time to the New York Giants. Back in the National League, O'Neil would appear in 16 games for New York. Hitting just .132 after those 16 games, he'd appear in his final major league game in mid-June.
John Francis Wilson B Apr. 12, 1912 D Apr. 19, 1995
Pitcher Jack Wilson joined the Philadelphia Athletics in early September of 1934 for 2 games. Wilson would go 0-1 with a 12.00 ERA.
He'd return to the majors in 1935 with the Boston Red Sox, being picked up in a trade with the Portland franchise of the Pacific Coast League.
Wilson would post a 3-4 record in 23 games with Boston in 1935. He'd remain with Boston through 1941, having some success, going 16-10 in 1937, 15-15 in 1938, 11-11 in 1939 and 12-6 in 1940.
Wilson would stumble to 4-13 with a 5.03 ERA in 1941 and would be traded, along with Stan Spence, to the Washington Senators for Ken Chase and Johnny Welaj in December.
Starting the 1942 season in Washington, Wilson was 1-4 with a 6.64 ERA in 12 games when he was sold to the Detroit Tigers in mid-July.
Wilson would finish the 1942 season, and his major league career, in Detroit appearing in 9 games. His final big league appearance would come in mid-September.