It Don't Mean a Thing (If It Ain't Got That Swing)
The great jazz song titled "It Don't Mean a Thing (If It Ain't Got That Swing)" is a 1931 composition by Duke Ellington, with lyrics by Irving Mills.The great composer Duke Ellington may not have found his swing if not for his first job at Griffith Stadium.
The young Duke Ellington was more of a baseball fanatic than he was a music fanatic. To his mother's disapproval the young Ellington would miss more piano lessons than he would attend due to his love of baseball. He could be found on the field playing baseball than sitting on a piano bench.
When Duke became a teenager he found out he could actually make a little money and also watch the professional Washington Senators baseball games while selling peanuts at Griffith stadium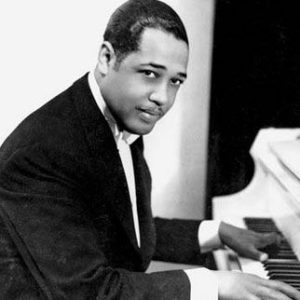 . In fact selling peanuts to the fans at the ball games gave him the opportunity to get over his personal battle with stage fright.
As a young musician Ellington did not feel comfortable playing in front of strangers. As a vendor at the ball park Ellington realized he could sell more peanuts and make more money if his style in the way he was selling peanuts was different than the other vendors. He would sell the peanuts like he was performing to the crowd.
As many of you know Duke Ellington would go on to be one of the greatest if not the best jazz composers of all time. I want to think that he may not have been as big if it was not for his time at the ball park selling peanuts. To learn more about this Washington icon I invite you to read more about the great Duke Ellington by clicking here.