This Date in Washington Senators History – Nats trample Philadelphia 16-5
May 17
1925 – At Cleveland, Tris Speaker picks up hit number 3,000 of his fabulous career, but the Senators spoil the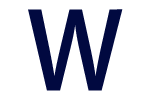 occasion by winning 2-1.
1930 – The Nats trample Philadelphia 16-5. In the bottom of the 5th, OF Sammy West of the Sens hits a 3 run homer that causes a fan to have a fatal heart attack.
1935 – Should be Hall of Famer Buddy Myer goes 3 for 3, with 4 RBI, as the Sens hold off Detroit 10-8 in the nation's capital.
1946 – Bob Feller strikes out 14 Washington batsmen as the Tribe shutouts the Nats 4-0 in game one of a doubleheader in Cleveland. Washington takes the 2nd game, 9-4, as the game is called in the 8th due to darkness.
1961 – In the House that Ruth Built, the Senators stave off a late inning rally by the Yanks and hold on for the 8-7 victory. Roger Maris hits just his 4th homer of the year and begins a stretch of hitting 24 HR in 38 games. Maris would, of course, hit 61 homers in 1961.
1968 – Sailing into the top of the 9th with a one hitter and a 2-1 lead, Tigers pitcher Joe Sparma gives up a leadoff single to Del Unser. One out later, Sparma faces the white hot Frank Howard. Hondo belts his 8th homer in 5 games to give the Sens a 3-2 lead.
But, unfortunately for the Nats, there was a bottom frame of the inning. P Dave Balwin gives up a leadoff single to Norm Cash. After a sac bunt moved PR Dick Tracewski to second, Nats manager Jim Lemon summons P Steve Jones in from the bullpen. Jones induces PH Mickey Stanley to hit a grounder to first for what would have been the second out, but Howard boots the grounder, putting Tigers at 1st and 3rd. Detroit promptly ties it up with game tying single from PH Jim Price. After Jones walks Dick McAuliffe to load the bases, the dangerous Jim Northup steps in. Northup deposits a Jones pitch for a game winning grand slam and a difficult 7-3 loss.
1971 – A seemingly harmless pop fly by Sens RF Tom McGraw to shallow left center results in a violent collision between Indians SS Jack Heideman, LF John Lowenstein and CF Vada Pinson. McGraw races around the bases for a solo inside the park homer, but the Senators still fall 6-3 at RFK. Heideman, Lowenstein and Pinson were all injured on the play and had to be taken out of the game.
References:
http://www.baseballlibrary.com/chron…month=5&day=17
http://www.baseball-reference.com/bo…96805170.shtml
http://www.baseball-reference.com/bo…97105170.shtml
Senators Birthday
Frank Russell Woodward B May 17, 1894 D Jun. 11, 1961
Frank Woodward pitched in the major leagues for 5 years with 4 teams. Starting with the Philadelphia Phillies in 1918, his baseball travels also took him to St. Louis (Cardinals), Washington and Chicago (White Sox). He was on the roster of the Washington Senators in 1921 and 1922 but only appeared in 4 games during those 2 years. His most active season was 1919 when he appeared in 34 games, split evenly at 17 games each in a Phillies and Cardinals uniform.