This Date in Washington Senators History – Hinton's 10th inning bomb wins it for Washington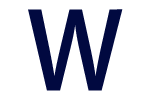 June 29
1909 – The Nats double up the Highlanders, 3-1, in the Big Apple. Highlander Ray Demmitt accounts for New York's lone run with a homer off Walter Johnson. For Johnson, it is the first homer he has yielded since his debut nearly 2 years before.
1925 – Outfielder "Broadway" Bill Lamar of Philadelphia has his 28 game hitting streak snapped in a 4-1 Senators victory in Washington. The Sens now find themselves on the doorstep of the 1st place A's, a mere half game behind.
1941 – Playing host to the Yankees in two today, the Senators are defeated twice, 9-4 and 7-5. The bigger story, though, is Joe DiMaggio tying and breaking George Sisler's AL mark of hitting in 41 consecutive games. Joltin' Joe ties Sisler's record in the first game with a 6th inning double off Nat's knuckeballer Dutch Leonard. DiMaggio becomes the record holder with a 7th inning single off Red Anderson in the nightcap.
1945 – P Marino "Chick" Pieretti, one of only 6 Italian born baseball players to play in the majors, notches the win today for the Nats. The native of Lucca, Italy is the beneficiary of a hot Senators offense, as the Sens knockout the host Tigers, 8-3.
1961 – Going nowhere fast, the expansion Sens unload veteran P Tom Sturdivant to contending Pittsburgh for hard throwing, albeit wild, pitcher Tom Cheney. Cheney would see his career derailed by arm woes just as he was beginning to establish himself as a solid starter.
1962 – Chuck Hinton's bomb in the bottom of the 10th wins it for Washington, 6-3, over Minnesota. In the 8th inning, Hinton's bases loaded walk had knotted the game at 3 after Harmon Killebrew had homered in the top half to give the Twins the lead. Dave Stenhouse of Washington pitches all 10 innings in grabbing his 6th win.
Senators Birthdays
Harmon Clayton Killebrew B Jun. 29, 1936 D May 17, 2011
Hall Of Famer Harmon Killebrew should need no introduction. First appearing as a 17 year old rookie with the Senators in 1954, Killebrew wouldn't be a regular on the Washington roster until 1959 when he appeared in 153 games and hit 42 home runs. His best season in Washington would unfortunately be the last year of the original Senators Franchise, 1960, when he played in 124 games and hit .276.
After the original Senators relocated to the Twin Cities, Killebrew would spend 14 years on the Twins roster (1961-1974) and finish his career in 1975 with the Kansas City Royals.
Originally signed as a second baseman, Killebrew eventually found his niche playing 1st & 3rd bases and in the outfield. He would only ever appear in one World Series (1965) but was selected to the All Star squad in eleven years (1959, 1961, 1963-1971) and also played in the American League Championship Series of 1969 & 1970.
Killebrew would finish with 573 career home runs, hitting over 40 in 7 seasons. His personal high was 49, accomplished in both the 1964 and 1969 seasons.
Harmon Killebrew career record
Robert Hayes (Bobby) Veach B Jun. 29, 1888 D Aug. 7, 1945
Sometimes you just need to know how to pick your spots…
Outfielder Bobby Veach spent a long and impressive career in the major leagues, playing in 1,821 games over 14 seasons with the Detroit Tigers, Boston Red Sox, New York Yankees and Washington Senators. Only 18 of those games were in a Washington uniform, but it was enough to allow Veach to appear in his only World Series with the 1925 Senators.
Beginning his major league journey in Detroit in August of 1912, Veach would spent the remainder of 1912 through 1923 playing in the Tigers outfield. His most impressive season would be 1919 when he went 191 for 538, good for a .355 BA.
1924 would find Veach in Boston, with the Red Sox. After 1 game in Boston in 1925, he went to New York, appearing in 56 games for the Yankees.
His last move would come later in the 1925 season, when he played his last 18 regular season games for the Senators, hitting .243. He appeared in 2 games for the Senators in the 1925 World Series, going 0-1 at bat.
Gene Kermit Verble B Jun. 29, 1928 Still Living
Gene Verble arrived in the majors in April of 1951 as an infielder for the Senators. Playing 2nd, shortstop and 3rd, he'd make it into 68 games and hit .203.
Returning to the Senators in 1953, he'd play 8 games at short, but would only hit .190 and depart the Senators, and the majors, on June 27 of 1953, 2 days shy of his 25th birthday.