This Date in Washington Senators History – Pinelli's hidden ball trick nabs Rice
June 22
1902 – In an effort to circumvent the ban on Sunday baseball in Ohio, the Cleveland Broncos and Nats play their game in Fort Wayne, IN. Cleveland and P Addie Joss beat the Nationals, 6-4.
1916 – Making the final starting assignment of his pitching career, Sam Rice pitches 6.2 innings and does not factor into the decision, as the visiting Senators are tripped up by Philadelphia, 4-2. Rice will make 2 more appearances on the mound, in relief, before switching permanently to the outfield.
1920 – Rice is nabbed at third base, courtesy of a hidden ball trick by Detroit's Babe Pinelli. Unfortunately for the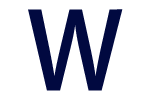 Tigers, they cannot fool the Sens into a defeat. The Sens win handily in the Motor City, 6-1.
1940 – The Brown's Harland Clift bangs a grand slam and future "General Hospital" star Johnny Berandino's 2 homers stake the Browns to an early lead. Washington comes back to life to outslug the Browns, 11-10, in St. Louis.
1953 – Nats catcher Ed Fitz Gerald records an unassisted double play in a 5-2, opening game loss to Cleveland. In the nite-cap, Sens P Walt Masterson has his 22 inning scoreless streak snapped, as the Tribe once again tops Washington, 5-2, in D.C.
1960 – Ted Browsfield makes Harvey Kuenn's 1st inning RBI single stand in a 1-0 Cleveland victory at Griffith. The Nats manage only 5 hits off Browsfield, who picks up his only CG and shutout of the year.
1969 – Thanks to 2 big innings, the Sens sweep a Sunday doubleheader from Detroit. By piling up 7 hits and 6 runs off four different Tiger pitchers in the top of the 8th, the Senators knock off the the Tigers, 9-4, in game one. In the finale, the Nats do all their scoring in the 4th, by sending 14 men to the plate to collect all 9 of their runs. The Sens win the 9-5, 6 inning, rain shortened affair.
Senators Birthdays
James Warren Bronstad B Jun. 22, 1936 Still Living
Jim Bronstad began his major league career in 1959, appearing in 16 games for the New York Yankees and posting an 0-3 record.
He wouldn't return to the majors until 1963, when he spent 2 years with the expansion Senators. His most active season would be 1963, when he'd play in 25 games, pitch in 57.1 innings and post a 1-3 record.
Le Roy Barton Heiser B Jun. 22, 1942 Still Living
Roy Heiser joined the ranks of "Senators Short Timers" in 1961 when he appeared in a grand total of 3 games between Sept. 2 and Sept. 11. At the young age of 19, Heiser would pitch in only 5.2 innings and depart with a career record of 0-0 and an ERA of 6.35.
Walter Edward Masterson B Jun. 22, 1920 D Apr. 5, 2008
Pitcher Walt Masterson began his career with the Washington Senators in 1939, pitching in 24 games and posting a 2-2 record. He remained on the Senators roster (with a break in 1943 & 1944, presumably for military service during WWII) through June of 1949 when he was traded to the Boston Red Sox for Sam Mele and Mickey Harris.
Playing the remainder of 1949 in Boston, he'd remain with the Red Sox through June of 1952 when he was traded back to Washington for Sid Hudson. He would finish the year with the Senators and play the following year (1953) in Washington as well.
Masterson would come back for one final stint with the Detroit Tigers in 1956, appearing in 35 games.
During his time in a Senators uniform, he went 12-16 in 1947 and 10-12 in 1953 in a couple of his more active seasons for some usually woeful Senators teams.
Maynard Faye Throneberry B Jun. 22, 1931 D Apr. 26, 1999
The lesser known brother of "Marvelous" Marv Throneberry, "Fabulous" Faye began his major league journey as an outfielder for the Boston Red Sox in 1952. He wouldn't return to the Red Sox until 1955. He remained on the Boston roster for the 1956 season. In 1957 he appeared in 1 game for Boston and then was traded to the Washington Senators, along with Milt Bolling and Russ Kemmerer for Bob Chakales and Dean Stone.
Remaining with the Senators through 1960, his most active season was 1959 when he appeared in 117 games (His only season that he appeared in over 100 games.) and hit .251 with 11 doubles, 2 triples and 10 home runs.
Selected by the Los Angeles Angels in the expansion draft, he'd finish his career with the Angels in July of 1961.