Paul Nichols Sports Art
D.C. Baseball History
Definitive Deals
Washington D.C. Sports History Sites
This Date in Washington Senators History – Senators' Milt Gaston pitches 14 hit shutout
July 10
1926 – In a 19-4 home blowout of the Browns, Washington sets a ML record when 13 different Nats score a run. P Stan Coveleski collects the easy win.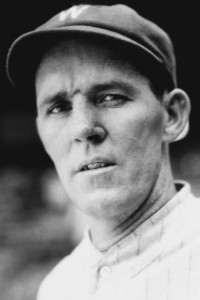 1928 – Senator P Milt Gaston pitches a 14 hit, 9-0 shutout of Cleveland in game two of a twin-bill, thus establishing an AL record for most hits allowed in a 9 inning shutout by a pitcher. The Sens also take game one, 9-5, in Washington.
1935 – Hitting a record tying 10 doubles is not enough for Detroit. The Nats tame the guest Tigers 12-11, halting the Bengals 14 game win streak.
1936 – History was nearly made at Griffith, but nobody was covering first base. In the 3rd inning, Detroit's Jack Burns' hits an in between ground ball between the first and second basemen. 2B Joe Kuhel fields the ball, but he has nobody to throw to since the 1B was going after the grounder as well. Unfazed, Bobo Newsom shuts out the Tigers on 1 hit in a 5-0 Sens win.
1955 – In a pair at Griffith, the Sens split two with New York. Mickey Mantle homers twice in the opening tilt, but Washington P Dean Stone escapes with the 6-4 victory. Carlos Paula of the Nats adds a homer and a double. Mantle swats another four-bagger in game two off Ted Abernathy, an 8-3 Yankees win.
1966 – A doubleheader sweep of the Yankees in the Bronx has the Nats going into the break on a high note. A 2-run, Bob Saverine home run, along with Eddie Brinkman's solo shot, hands the Yank's Jim Bouton a 3-2, opening game defeat. The Sens pound 13 hits in the second contest, a 9-2 Sens drilling of the 9th place Yankees. Brinkman, Willie Kirkland and Fred Valentine drive home 2 apiece.
Senators Birthdays
Tony Mike Brumley B Jul. 10, 1938 Still Living
Originally signed by the Brooklyn Dodgers in 1957, Mike Brumley wouldn't make it to the major leagues until 1964 when first played for the Senators, making his debut as a 25 year old rookie. He'd appear in 136 games that year, batting .244. A catcher, his playing time would dwindle to 79 games in 1965 and a final 9 games in 1966 when his major league experience would come to an end.
He is the father of Mike Brumley, an infielder who spent 8 years in the majors between 1987 and 1995.
Peter Joel Craig B Jul. 10, 1940 Still Living
Canadian born Pete Craig coincidentally spent parts of the same 1964-1966 seasons with the Senators as did our previous birthday boy. Picked up off waivers from the Detroit Tigers, Craig would only ever appear in 6 games over those 3 seasons and depart the majors with a 0-3 record and an ERA of 11.50.
Adolph (Ad) James Liska B Jul. 10, 1906 D Nov. 30, 1998
Submarine pitcher Ad Liska came to the majors with the Senators in 1929. Pitching for Washington in 1929, 1930 & 1931, his best year would be 1930 when he went 9-7 with a 3.29 ERA.
In 1932 he'd move up the seaboard to Philadelphia, playing for the Phillies in 1932 & 1933. While his major league record stands at 17-18, Liska later found success with the Portland Beavers of the Pacific Coast League, spending 14 years with the Beavers, winning 198 games. Liska is a member of the PCL Hall Of Fame.
John Arnold Niggeling B Jul. 10, 1938 D Sep. 16, 1963
Johnny Niggeling spent 9 years in the majors, playing for the Boston Braves (twice), Cincinnati Reds, St. Louis Browns and the Washington Senators.
Beginning his trip through the majors as a 34 year old rookie with the 1938 Boston Braves, he'd play for Cincinnati in 1939 and then spend 1940 through August of 1943 with the St. Louis Browns.
Traded to the Senators, along with Harlond Clift for Ellis Clary, Ox Miller and cash, Niggeling would remain a Senator through August of 1946. While in Washington, his best year was 1944 when he went 10-8 with a 2.32 ERA.
Released by Washington in August of 1946, he'd return to Boston to appear in 8 more games with the Braves, marking the end of his major league journey.
Donate
Portraits by Yim Studio
Quick Search
Pages