This Date in Washington Senators History – Washington outguns John McGraw's Orioles, 14-12
July 12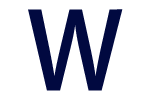 1901 – For the first time in 10 days, the Nationals win a game, halting an 8 game losing skid. At Oriole Park in Baltimore, Washington outguns John McGraw's Orioles, 14-12.
1962 – Both the Senators and Twins score all their runs via the long ball. Back to back home runs from Jim King and Harry Bright in the 10th is the difference in the Sens 7-4 victory. King goes deep twice, both with a man aboard. Sens winning pitcher Dave Stenhouse labors for all 10 innings, giving up 7 hits, including 3 home runs.
1966 – Pete Richert swallows the loss in the American League's, 2-1 loss in 10 innings to the National League at the new Busch Stadium in St. Louis. Richert, the lone Senator All Star for the second year in a row, yields a one out, game winning single to the Dodger's Maury Wills that scores the Card's Tim McCarver.
Senators Birthdays
Allen Wilbert (Bullet Ben) Benson B Jul. 12, 1908 D Nov. 16, 1999
South Dakotan Allen Benson joined the ranks of "Senators Short Timers" in August of 1934 when he appeared in 2 games in a Washington uniform. Benson would spend 1 week on the Senators roster and depart with a record of 0-1 and an ERA of 12.10 in 9.7 innings pitched.
William Paul (Scranton Bill) Coughlin B Jul. 12, 1878 D May 7, 1943
Scranton Bill Coughlin got his major league start way back in 1899, appearing in 6 games with the National League version of the Washington Senators.
After the National League contracted and the rival American League started play in 1901, Coughlin was on the roster of the newly minted American League Washington Senators from 1901 through mid-1904. Coughlin's best season in Washington would be 1902 when he went 141 for 469, good for a .301 BA with 27 doubles, 4 triples and 6 home runs in the dead ball era.
Purchased by the Detroit Tigers in late July of 1904, Coughlin would spend the remainder of 1904 and the entire 1905-1908 seasons on the Tigers roster.
Primarily a 3rd baseman who could fill in at shortstop and 2nd base, Coughlin appeared in 8 games in the World Series of 1907 & 1908, going 6 for 28 at the plate. His major league career ended with the close of the 1908 World Series.