This Date in Washington Senators History – 1950 Senators knock Tigers out of 1st place
August 30
1906 – "Slow" Joe Doyle of New York becomes the first pitcher of the 1900's to start a career with two straight shutouts when he whitewashes the Nats, 5-0, in the Big Apple. Despite the rousing start, Doyle will only win 22 games in a 4 year career. In game 2, the Highlanders, behind the hitting of Hal Chase, defeat Washington, 9-8 in 10 innings. "Prince" Hal collects a double and a ML tying 3 triples.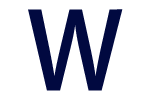 1950 – The Senators knock the Tigers out of 1st place with an 11 inning, 3-2, win in the opener of two. Detroit scores 3 runs in the top of the 9th in the finale to salvage a split, a 10-8 Bengals victory. Detroit's split enables the Yankees, who sweep a pair from Cleveland today, to take over 1st.
1952 – On Old Timers Day at Yankee Stadium, Mickey Mantle homers off the Nats Randy Gumbert to lead the Yanks to a 6-4 win. Allie Reynolds records the victory for the Bombers.
1957 – Mantle blasts his 34th home run of the year off Chuck Stobbs, but the Senators take a bite out of the Yanks in New York, 4-2. Stobbs 5.2 innings of work is enough for his 7th win. Roy Sievers' 90th RBI puts him in a tie with Mantle for the AL RBI lead. With the score, 1-1, in the top of the 5th, the Nats Milt Bolling, Rocky Bridges and Eddie Yost each hit RBI doubles to help put the Nats in the win column.
1963 – Following last night's doubleheader debacle against Minnesota, the Senators travel to Fenway and shutout the Red Sox, 7-0. The 6,973 in attendance watch Don Zimmer belt a grand slam in the 4th and witness Claude Osteen firing a masterful complete game for Washington.
1969 – 2B Tim Cullen blows Washington's chance for a shutout when he commits a ML record 3 consecutive errors in the 8th inning of the Sens 11-3 romp over Oakland. Frank Howard lights the offense with his 41st homer and thrills the RFK gathering with his 1st stolen base in 3 years. In all, the Senators rack up 17 hits. Howard slams 4 hits, Lee Maye churns out 3 and Bernie Allen and Zoilio Versalles pound 2 safeties apiece. Dick Bosman and Bob Humphreys, disregarding Cullen's 3 hiccups, mow down the A's lineup, giving up 5 Oakland hits.
Senators Birthdays
Edward Perks (Davey) Dunkle B Aug. 30, 1872 D Nov. 19, 1941
Pitcher Davey Dunkle began his major league career way back in 1897 with the Philadelphia Phillies. Playing in Philadelphia for the 1897 & 1898 seasons, Dunkle would appear in 2 games for the Washington National League entry in 1899 before the National League contracted from 12 to 8 teams.
Dunkle wouldn't return to the majors until 1903 with the Chicago White Sox, when the American League was in its third year of play.
After 12 games with Chicago, where he posted a 4-4 record, Dunkle would be traded to the Washington Senators, appearing in 14 games posting a 5-9 record, with a 4.24 ERA.
In 1904, Dunkle would appear in 12 more games with the Senators, posting a 2-9 record before his major league career came to an end in mid-July of that year.
Samuel Sherwood Edmonston B Aug. 30, 1883 D Apr. 12, 1979
Washington native Big Sam Sherwood would join the ranks of One Game Wonders on June 24th of 1907, when he'd pitch in 3 innings, giving up 8 hits, 1 walk, 1 wild pitch and 3 runs and would depart the Senators roster as quickly as he appeared, with no W/L record and a 9.00 ERA.
Robert George Friedrichs B Aug. 30, 1906 D Apr. 15, 1997
Bob Friedrichs is another member of the pitching rich Senators Short Timer club. On the Senators roster for just 5 days in May of 1932, Friedrichs would appear in 2 games, pitching in 4 innings, giving up 4 hits, 7 walks, 1 wild pitch, hitting 1 batter and 5 runs. He'd leave the Senators roster with an ERA of 11.25.
Edmund John (Bing) Miller B Aug. 30, 1894 D May 7, 1966
Bing Miller is another on our list of 14 players who spent time with the Philadelphia Athletics, St. Louis Browns and Washington Senators. However, Miller had a very good 16 year career and appeared in 3 World Series while playing for Philadelphia.
Miller's major league odessy began in 1921 when, as a 26 year old rookie outfielder, he played in 114 games for the Washington Senators, hitting .288.
After the 1921 season, Miller was part of a complex 3 team trade. Suffice it to say that the Senators sent Miller and Jose Acosta to the Philadelphia Athletics, getting Roger Peckinpaugh from the Boston Red Sox with Philadelphia sending Joe Dugan to Boston.
In 1922, Miller was a stranger to the sophomore jinx, as he hit .335 with 29 doubles, 12 triples and 21 home runs for the Athletics. In 1924 Miller would hit .342. Despite his outstanding hitting, Miller was traded to the St. Louis Browns in mid-June of 1926.
After a season and a half in St. Louis, Miller would be traded back to Philadelphia.
Miller would remain in a Philadelphia A's uniform from 1928 through 1934. He'd play in 18 games for the Athletics in the World Series of 1929, 1930 & 1931, hitting a collective .258. His best series would be the first, 1929, when he went 7 for 19 in 5 games.
Released by Philadelphia after the 1934 season, Miller would be signed by the Boston Red Sox where he'd play 2 more years. He'd have the distinction of being the oldest player in the league (41) during his last season in Boston.
Miller's final numbers would show him playing in 1820 games with a lifetime BA of .311.
Frank Sacka B Aug. 30, 1924 D Dec. 7, 1994
Originally signed by the St. Louis Browns in 1946, Frank Sacka would bounce around the minors, become a part of the Cleveland Indians organization, and eventually be drafted by the Washington Senators in 1950.
Sacka would only ever appear in 14 games for the Senators, 7 games in 1951, the other 7 games coming in 1953. A catcher, Sacka would leave the Senators in mid-September of 1953 with a career BA of .265 (9 for 34) with no extra base hits, 3 runs scored and 6 RBI.
Theodore Samuel Williams B Aug. 30, 1918 D Jul. 5, 2002
Even a casual student of the game of baseball should need no introduction to Hall Of Famer Ted Williams-however, should you need a reminder: 19 seasons with the Boston Red Sox, 2292 games, 2654 hits in 7706 at bats, good for a lifetime batting average of .344, with 525 doubles, 71 triples and 521 home runs. All this despite losing 1943-1945 due to World War II service and a goodly portion of 1952 when he served in the Korean War.
Awards he garnered include American League Most Valuable Player in 1946 and 1949, Triple Crown winner in 1947, named to the All Star team in 17 years, lead the American League in batting average in 1941, 1942, 1947, 1948, 1957 & 1958. The last man to hit over .400 in the major leagues with a .406 BA in 1941. Elected to the Baseball Hall Of Fame in 1966.
Those of you who have been following this thread have undoubtedly read how Williams seemingly feasted on Senators pitching when he was active as a player.
Having ended his playing career at the end of the 1960 season, Williams was lured out of retirement at age 50 in 1969 to manage the expansion Senators.
Williams met with immediate success, at least by expansion Senators standards, as the team went 86-76, their only finish above .500, and garnered Williams "Manager Of The Year" honors.
Unfortunately even with that modest success, the Senators would only manage a 4th place finish, 23 games behind, as the Baltimore Orioles ran away with the American League East in that first year of divisional play.
Some questionable moves by the front office saw the on-field talent depleted in 1970, when the Senators finished 70-92 and 63-96 in 1971. Moving with the franchise to Texas to be rechristened as the "Texas Rangers", Williams, who had a 5 year contract, would only manage 1 more season, as the Rangers would finish 54-100.
Perhaps tired of losing, Williams would return to retired life.