This Date in Washington Senators History – '45 Senators trim Tigers lead to only 1.5 games
August 18
1918 – The Senators defeat the Browns for the first time at home this year, 2-1. Winner Jim Shaw pitches a 4 hitter. Washington, for all intents and purposes, is eliminated from pennant contention, remaining 5.5 games back with 14 games left in the war shortened season.
1938 – New Yankee pitcher Wes Ferrell gets the win over his ex-mates, 6-5 in 11 innings, in the opener in Griffith.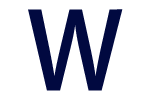 Ferrell, recently released by Clark Griffith despite a 13-8 record, will win only 4 more games in his career. The Nats earn the split in game two, winning 6-3.
1945 – The shocking Senators continue to defy all odds by taking 3 of 4 in Detroit. Today's 11-5 Washington win pulls the Sens to within 1.5 games of the AL leading Bengals.
1962 – Don Rudolph pitches a strong 8 plus innings, and Claude Osteen picks up his 1st save in a 2-0 shutout of the Angels in L.A. A Bob Schmidt solo homer in the 3rd and an Eddie Brinkman sacrifice fly in the 6th account for the Nats runs.
Senators Birthdays
William Angelo Consolo B Aug. 18, 1934 D Mar. 27, 2008
Signed by the Boston Red Sox in 1953 as a "bonus baby", Billy Colsolo would debut in April of 1953 as an 18 year old.
A light hitting infielder, Consolo's best season in Boston was 1957 when he'd appear in 68 games and hit a surprising .270.
Appearing in just 10 games through mid-June of 1959, Consolo would be traded, along with Murray Wall to the Washington Senators for Herb Plews and Dick Hyde. (Hyde and Wall would be returned to their original teams just 3 days later.)
After joining the Senators, Consolo would appear in 79 games, hitting .213.
In 1960, Consolo would have his most active season, appearing in an even 100 games, hitting .207 for the original Senators as they played their last season in DC.
Moving with the franchise to Minnesota in 1961, Consolo would only play in 11 games as a Minnesota Twin before being traded to the Milwaukee Braves for the always firey Billy Martin. Consolo would not make the major league roster in Milwaukee, and after the 1961 season he was drafted by the Philadelphia Phillies.
After playing in 13 games for the 1962 Phillies, Consolo would be purchased by the Los Angeles Angels, where he'd hit just .100 in 28 games. Released by the Angels in late June, he'd be picked up by the Kansas City Athletics where he'd play in 54 games, bringing his major league career to a close.
Robert William Humphreys B Aug. 18, 1935 Still Living
Pitcher Bob Humphreys was signed by the Detroit Tigers in 1958, making his major league debut with the Tigers in September of 1962.
After just 4 games in a Tigers uniform, Humphreys would be purchased by the St. Louis Cardinals. Playing for the Cardinals in 1963 & 1964, Humphreys would be traded to the Chicago Cubs where he'd spend the 1965 season.
In early April of 1966, Humphreys would be traded again, this time to the Senators in exchange for Ken Hunt.
Humphreys would remain in a Washington uniform through mid-June of 1970. He'd have his 2 most active seasons in 1966 and 1967, pitching in over 100 innings each season, going 7-3 in 1966 and 5-7 in 1967.
Released by the Senators, Humphreys would be picked up by the newly relocated Milwaukee Brewers, where he'd pitch in 23 games, going 2-4 and finishing his career at the end of the 1970 season.