This Date in Washington Senators History – A Day to forget in '53
August 12
1916 – In relief of starter Harry Harper, Walter Johnson allows 2 runs in the 9th for a 2-1 loss at Boston. Harper and Babe Ruth both pitch 7 innings, with Harper fanning Ruth twice.
1924 – With rookie Earl McNeely making his first start in CF for the Nationals, Johnson pitches another shutout, 4-0, over visiting Cleveland. McNeely will bat .330 for the Nats for the rest of the season and contribute some key hits in the World Series.
1938 – Clark Griffith hands P Wes Ferrell, the Nats leading winner at 13-8, his walking papers. Griffith, who has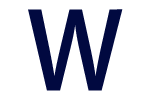 had disputes with Ferrell over salary, claims Ferrell was not helping the club. Two days later, Ferrell will sign with the Yankees.
1941 – Senator Dutch Leonard wins his 7th in a row' 9-3' over the A's at Griffith. Philadelphia LF Wally Moses is lost for 3 weeks when he steps on a corn cob while chasing a hit. Buddy Lewis hits two taters in the contest for the Sens.
1949 – The Red Sox score 28 runs on 28 hits in a twinbill sweep of the Nats at Fenway. Vern Stephens knocks in 5 in the opener, a 15-7 Sox blasting of the Nats. In the second game, the Sox outslug Washington, 13-11. The two teams play the nitecap in a marathon time of 3 hours and 14 minutes, a then ML record for a 9 inning game. The 2 losses commence an 11 game losing streak for Washington.
1953 – A sprained knee prevents Mickey Mantle from playing, but Mantle's absence does not stop the Yankees from thoroughly embarrassing the Senators at home, 22-1. New York's Hank Bauer scores 5 times, Yogi Berra and Billy Martin tally 5 RBI apiece and winning pitcher Whitey Ford gets in on the fun by supplying 4 hits. The Bombers 28 hits are just 2 short of the AL record. If not for Washington's 1 run, the Sens would have been on the receiving end of the worst shutout loss in ML history (A feat that will be accomplished in 1975 with the Cubs falling to the Pirates, 22-0).
1954 – In another doubleheader at Boston, the Senators take game one, 9-5. Chuck Stobbs wins his 5th straight against the Red Sox, his former club. Mickey Vernon leads the Nats attack with 4 hits. In the second game, Eddie Yost, for the 5th consecutive season, walks for the 100th time, but the Washington bats fall silent in a 5-0 loss.
1961 – Washington breaks the Yanks 9 game winning streak in defeating New York, 5-1 at Griffith. The Senators also snap their own 7 game losing skid. Ace Dick Donavan is credited with the W, with the lone Yank's run being Roger Maris' 43rd home run. The pivotal hit is Gene Green's pinch grand slam off the Yankees' Luis Arroyo in the 7th that breaks a 1-1 tie.
Senators Birthdays
Thomas John McAvoy B Aug. 12, 1936 D Mar 19, 2011
Brooklyn-born Tom McAvoy joined the swelling ranks of Senators' "One Game Wonders" on September 27th, 1959 when he pitched in 2.2 innings, giving up 1 hit and 2 walks but no runs.
Harlond Benton Clift B Aug. 12, 1912 D Apr. 27, 1992
Harlond Clift began his major league journey in 1934, playing 3rd base for the St. Louis Browns. Playing with the Browns through mid-August of 1943, Clift would hit .302 in 1936 and .306 with 29 home runs in 1937. In 1938 he'd hit a career high of 34 home runs for the Browns.
Clift was selected to the 1937 All Star Team but did not play.
In August of 1943, Clift was traded, along with Johnny Niggeling to the Washington Senators in exchange for Ellis Clary, Ox Miller, and that always rare commodity for the Browns, cash.
Clift would appear in just 8 games for the Senators in 1943, batting an even .300. 1944 would see him in only 12 games in a Senators uniform-unfortunately his batting average would drop by 140 points. Clift would play the better part of 1945, appearing in 119 games for Washington but the hitting prowess he displayed earlier in his career was gone-he'd only hit .211 in his final season. He was released by the Senators in February of 1946 at age 32.
Anthony Spencer Harris B Aug. 12, 1900 D Jul. 3, 1982
Spencer Harris began his brief major league career with the White Sox in 1925. Patrolling the outfield in Comiskey Park, Harris would hit .283 in 56 games in 1925 and .252 in 80 games in 1926.
Harris would not make another major league appearance until 1929, when he played in 6 games for the Senators, going 3 for 14 (.214 BA) at the plate.
22 games for the 1930 Philadelphia Athletics would mark the end of Harris' career.
Wyatt Arnold (Watty) Lee B Aug. 12, 1879 D Mar. 6, 1936
Watty Lee was an original Senator, appearing with the Washington team in their inaugural season in 1901. A pitcher and outfielder, Lee would have his most successful season on the mound, pitching in 36 games and going 16-16 with a 4.40 ERA. He'd also play in 7 games in the outfield and hit .256.
Lee would remain on the Senators roster in 1902 & 1903, posting records of 5-7 and 8-12 but would find himself spending more time in the field, playing 96 games as a fielder in 1902 and 47 more in 1903.
Briefly on the roster of the Pittsburgh Pirates in 1904, Lee would make his last major league appearance in late May of that year.