This Date in Washington Senators History – Bobby Burke pitches no-hitter
August 8
1904 – The last place Nationals (21-69) win their 3rd straight in St. Louis, a 9-1 rout. The 3 game winning streak is a season best for woeful Washington. The Nats now sit just 34 games back of first place leaders Chicago,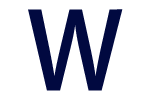 Boston and New York.
1920 – Jack Tobin and George Sisler shine in St. Louis' doubleheader victory at Sportsman Park. Tobin is 4-for-4 in the opener, a 3-2 Browns win. In the 11-4 Browns victory in the afternoon contest, Sisler hits for the cycle and drives home 6 against Washington's Olaf Erickson.
1921 – Walter Johnson and the Senators shred the Brownies, coasting home to a 16-5 win. Rookie Luke Stuart of St. Louis homers in his first major league at bat, a meaningless 2-run shot in the top of the 9th off Johnson. Stuart will only appear in 3 games in the majors, with the aforementioned home run being his lone hit.
1931 – History is made at Griffith, with Nats southpaw Bobby Burke tossing a 5-0, no-hitter over B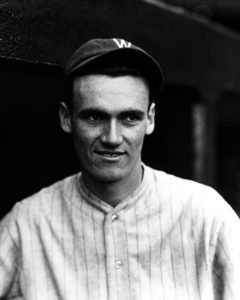 oston. Burke is a little wild, walking 5, but fans 8 Red Sox in joining Walter Johnson as the second pitcher in Senator history to throw a no-hitter. Burke, whom Bucky Harris dubbed as "the kid who got an 11 year tryout", will not win another game this season.
1969 – The Pilots appear ready for takeoff after Don Mincher's homer and Tommy Davis' double hand Seattle a 2-0 lead in the 6th. The Senators storm back to score 4 in the home 6th and 6 in the 7th, to win 10-3. Joe Coleman labors 6 innings to up his record to 9-8.
Two former original Senators play key parts in this contest. As mentioned, Mincher of Seattle homers and goes 2-of-4 with 1 RBI. Zoilo Versalles, now a member of the expansion Sens, walks as pinch hitter and scores the Sens first run in the 6th.
Senators Birthdays
Frank Oliver (Hondo) Howard B Aug. 8, 1936 Still Living
Frank Howard should need no introduction. In fact, even after 37 years since the expansion Senators departed Washington, mention of the Washington Senators to even a casual baseball fan old enough to remember the team will usually elicit a response of "Oh yeah, I remember Frank Howard!" Of course, it's kind of hard to forget someone who stands 6′ 7″ and was the major bright spot of the expansion Senators from 1965 through 1971.
However, Frank Howard's career dates back to 1958 when he was originally signed by the newly relocated Dodger franchise, where he'd appear in 8 games in 1958 and another 9 games in 1959.
Big Frank wouldn't make a major impact until 1960 when he'd appear in 117 games for the Dodgers, hitting .268 with 120 hits including 15 doubles, 2 triples and 23 home runs with 77 RBIs. That performance would earn Howard "Rookie of the Year" honors in 1960.
Howard would remain with the LA franchise through 1964, appearing in his only World Series in 1963, going 3 for 10 at bat with 1 double and 1 homer, as the Dodgers swept the New York Yankees in 4 games.
After the 1964 season, Howard was involved in a multi-player trade that would send him, along with Ken McMullen, Phil Ortega, Pete Richert and eventually Dick Nen to the expansion Senators in exchange for Claude Osteen, John Kennedy and $100,000.
Playing for the Senators from 1965 through 1971, Howard would lead the American League in many offensive catagories including slugging percentage in 1968 (.552), total bases in 1968 & 1969 (330, 340), RBIs in 1970 (126), walks in 1970 (132), extra base hits (75) in 1968 and intentional walks (29 in 1970, 20 in 1971).
Of course, we can't forget about home runs. Howard lead the AL in 1968 and 1970 with 44 and just narrowly missed in 1969 with 48, one behind Harmon Killebrew.
There were a few lowlights as well including leading the league in strikeouts (155 in 1967) and grounding into double plays (29 in both 1969 and 1971).
Always a threat at bat, Howard appeared in the All Star game from 1968 through 1971 and was the starting left fielder from 1968 through 1970.
Howard went to Texas with the franchise in 1972, playing in 95 games as a Ranger before being purchased by the Detroit Tigers on the last day of August, 1972. Howard would remain with the Tigers through the end of the 1973 season when he was given his release.
He'd go to Japan, but only ever play in 1 game for Taiheiyo when a back injury ended his days as an active player.
Howard would stay in baseball, managing both the San Diego Padres and the New York Mets as well as holding a number of coaching positions with the Milwaukee Brewers, Mets, New York Yankees and the Seattle Mariners. At age 76, Howard still remains actively involved in baseball.
Here's a link to a long running thread here in the Senators forum titled "Frank Howard was my man!"
James Charlie Miles B Aug. 8, 1943 Still Living
Senators Short Timer Jim Miles would appear in 13 games over 2 seasons (1968 & 1969), appearing in his last major league game on September 9th of 1969.
Miles would be called up from Savannah on Sept. 3rd of 1968 for his first major league action.
In 1969 he'd start the year on the major league roster, be sent down to AAA Buffalo on May 3rd, recalled on July 6th after Camilo Pascual was sold to the Cincinnati Reds, sent back down to Buffalo on Aug. 25th and be recalled one last time on Sep. 1st.
He was reassigned on March 28th of 1971 and would not see major league action again.
Charles Emory (Red) Roberts B Aug. 8, 1918 D Dec. 2, 1998
Single Season Senator Red Roberts would be on the Senators roster for 1 month in 1943. Playing in 9 games, primarily at shortstop, he'd go 6 for 23 with 1 double and 1 home run.
Cecil Howell Travis B Aug. 8, 1913 D Dec. 16, 2006
Another player who was a bright spot in the Senators lineup for an earlier generation, Cecil Travis is a true rarity-a player who spent his entire 12 year career in a Senators uniform. Playing for Washington from 1933 through 1947, with 1942-1944 lost due to World War II, Travis was a consistent hitter, batting over .300 in every season from 1933 through 1941, except 1939 when he "only" hit .292.
Travis was called up from the Chatanooga Lookouts, a Washington affiliate, to fill in for injured 3rd baseman Ossie Bluege in May of 1933. Making his debut on May 16th, after having arrived at Griffith Stadium just half an hour before the game began, Travis made people notice when he went 5-5 and got on base 6 times in his first appearance in a Senators uniform.
His hitting dropped after his return from the war. Some observers blamed the fact that Travis had suffered from frostbite on his feet during the Battle of the Bulge in 1944. However Travis dismissed that saying that he was simply unable to get his timing back.
Named to the American League All Star teams of 1938, 1940 & 1941, Travis was the starting 3rd baseman in 1940 & '41.
He led the American League in hits with 153 in 1941 and his .359 BA was second best in the league. After 12 seasons, Travis' final game would come in late September of 1947. He'd leave having played in 1328 games as a Senator with a career BA of .314 and 1544 hits.
Cecil Travis biography by Rob Kirkpatrick