This Date in Washington Senators History – Roy Siever's walk off home run beats Tigers
August 3
1906 – In a duel of Tom's, the National's Tom Hughes and the Brown's Tom Glade, the Nats defeat the Browns, 1-0, in 10 innings. Hughes homers in the top of the 10th for the only score of the game. In the process, Hughes becomes the first pitcher ever to win his own game in extra innings with a home run.
1930 – With Joe Judge at the helm in place of mourning manager Walter Johnson, the Senators and Red Sox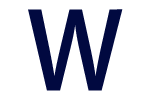 both share a win in a doubleheader in D.C. Washington whips the Sox, 11-2, in the opener and lose the nitecap, 7-1. Tomorrow, National players will be pall bearers at Mrs. Johnson's funeral.
1948 – 72'434 are on hand in Cleveland to witness Satchel Paige in his first ever, and long overdue, starting assignment in the major leagues. Paige does not disappoint the masses' going 7 innings, in a 5-3 Indian victory over the Nats.
1955 – Detroit pitcher and famed Yankee killer Frank Lary blanks the Nats in Washington, 3-0. The Nats offense is lulled to sleep, managing only 2 hits off the rookie righthander.
1957 – Picking an opportune time to hit his 30th long ball, Roy Sievers's two out shot in the bottom of the 17th wins it over the Tigers, 4-3. It is Sievers's 6th home run in 6 games, which ties the AL record held by Lou Gehrig and Ken Williams. Senator Jim Lemon has a rough game, wearing a 0-for-8 collar, with 2 strikeouts.
1971 – Jeff Burroughs receives credit for the game winning RBI in a 4-2 Sens win at Tiger Stadium. Denny McLain "improves" his record to 6-15 with the victory over his former team. The Senators tally 3 runs in the 9th inning, with former Nat 3B Aurelio Rodriguez's error on Burroughs' ground ball being the turning point. Proving that McLain is already old news among Bengal fans, only 22,171 show up to watch the former 30 game winner.
Senators Birthdays
Mario Cain (Milo) Candini B Aug. 3, 1917 D Mar. 17, 1998
Making his debut with the Senators as a 25 year old in 1943, Milo Candini would have his most active and successful season in his rookie year when he'd go 11-7, pitching 166 innings with a 2.49 ERA.
Candini wasn't immune to the "Sophmore Jinx" as he'd see his record drop to 6-7 in 1944 and his ERA rise to 4.11.
Candini wouldn't play in the majors in 1945 but would return with the Senators in 1946 and remain in a Washington uniform through 1949.
Traded to the Oakland Oaks of the Pacific Coast League for Lloyd Hittle in May of 1949, Candini would be picked up by the Philadelphia Phillies where he'd win 1 game in 1950 and again in 1951 when his major league career would come to a close.
Richard Elde Hyde B Aug. 3, 1928 Still Living
Dick Hyde pitched for 6 seasons in the major leagues, the first 5 in Washington. First arriving with the Senators as 26 year old rookie in 1955 he'd appear in 3 games, pitching 2 innings and wouldn't return to the big league roster until 1957.
1958 would see Hyde go 10-3 for a last place team, finishing with a 1.75 ERA. Hyde's performance dropped off in 1959 and he was traded along with Herb Plews to the Boston Red Sox for Billy Consolo and Murray Wall. Did you ever make a deal you wish you hadn't? Well, obviously the Senators and Red Sox had similar feelings and both Hyde and Wall were returned to their original teams just 3 days later.
In July of 1960, after appearing in 9 games for the Senators, the Baltimore Orioles would purchase Hyde. He'd pitch in just 15 games for the Orioles in 1961, posting a 1-2 record in 21 innings. His career would end in Charm City in August of that year.
Samuel Beryl (Doc) Ralston B Aug. 3, 1885 D Aug. 29, 1950
Single Season Senator Doc Ralston played in 21 games as an outfielder for the 1910 Senators, batting .205 with 1 double.
Richard John Welteroth B Aug. 3, 1927 D May 7, 2014
Pitcher Dick Welteroth pitched for parts of 3 years, 1948 through 1950, for the Senators posting a collective record of 4-6 and an ERA of 6.48.