This Date in Washington Senators History – Walter Johnson Day
August 2: Walter Johnson Day
We salute the greatest pitcher of all time, Walter Johnson. It was 110 years ago today that the icon first stepped onto a big league mound.
1907 – A new era of Washington baseball begins. More than 10,000 jam Washington's League Park to see the debut of a highly publicized and much ballyhooed pitcher by the name of Walter Johnson. The 19 year old Johnson pitches 8 effective innings, allowing 6 hits and 2 runs, in a no-decision against Detroit. The Tigers pull it out in the 9th on Sam Crawford's inside-the-park home run for the 3-2 win. After the game, Detroit manager Bill Donavan praises Johnson, stating that Johnson will be better than Christy Mathewson within two years.
1913 – Six years after his debut, Johnson wins his 24th on the season in a 3-2 victory over the Tigers on Walter Johnson Day in Washington. With President Woodrow Wilson on hand, the Big Train is presented with a silver cup that is filled with $10 dollar bills, totaling $674, as a token of appeciation from Nats fans.
1915 – The Browns, to no avail, still attempt to utilize George Sisler as a pitcher. Sisler is the loser in Washington to Johnson and the Nats, 5-1.
1923 – One season wonder, Monroe Mitchell, shuts out St. Louis in the first of two, 5-0. Mitchell is greated aided by the Browns inexplicibly batting out of order twice in the contest. The Senators wrap up the sweep behind the pitching of George Mogridge, winning 2-1, to send the Washington faithful home happy.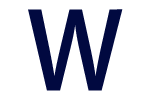 1925 – Sick with the flu, the Big Train gathers enough steam to roll by the guest Tigers, 5-1. The Nats crawl to within 1 game of idle Philadelphia with the win.
1927 – To commemorate his debut 20 ago, Washington celebrates another Walter Johnson day. In pre-game ceremonies, Johnson is presented a silver service, a Distinguished Service Cross from the AL, and $14,764.05, topping the $674.00 in 1913. The opponent, as usual, is the Detroit Tigers. Johnson, as in 1907, does not factor into the decision of a 7-6 Senator loss. The Bengal's Harry Heilmann goes 3-for-4 against the aging Big Train, who cannot hold a 6-4, 9th inning lead.
1936 – The Nationals make a stirring, 3 run comeback in the top of the 9th to best Detroit, 5-3. Washington's Jesse Hill's triple and steal of home is the icing on cake in the rally.
1950 – Tribe P Bob Lemon wins his 9th in a row with a 11-0 whitewashing of the Sens in Cleveland. Larry Doby homers 3 times for the Indians and Lemon, for good measure, smacks a long ball himself.
1968 – Yesterday, Ron Hansen was a hero with a grand slam in Washington's victory in Detroit. Today, Hansen is traded to the White Sox for Tim Cullen. Both players switch clubhouses and are in the lineup for tonight's Sens-Sox game in Milwaukee. The Senators drill Tommy John and the "home" White Sox, 11-6. Frank Howard finds County Stadium to his liking, with 2 hits, including a 2-run homer, and 3 RBI. Cullen, in his Nat debut, collects 3 hits, while Hansen picks up 2 against his ex-mates.
1970 – The Sens split two in Oakland, winning 6-2 in the opener and dropping a 1-0 decision in the nitecap. The A's Don Mincher, a former member of the original Senators, ends game two with a 9th inning homer off Horacio Pina. Oakland's Mudcat Grant appears in 1 inning and, to prove some things never change, comes away with yet another victory against the Senators.
Senators Birthdays
Raymond William (Bill) Phebus B Aug. 2, 1909 D Oct. 11, 1989
Bill Phebus would spend small parts of 3 seasons in a Senators uniform, appearing in just 13 games. Making his debut in September of 1936, Phebus would pitch in 2 games, and finish with an ERA of 2.45. 1937 would be his most active season, when he'd pitch in 6 games, 5 of those complete games, and finish the 1937 season with a 3-2 record and a 2.21 ERA. In his final year, 1938 he'd pitch in 5 more games but his ERA would balloon to 11.37. Phebus would depart the Senators, and the major leagues, in mid-May of that year.