This Date in Washington Senators History – Walter Johnson wins first game
August 7
1907 – The last place Nationals bottle up the visiting Naps, 7-2. This victory would have been uneventful if not for the fact that Walter Johnson wins his first ML game. Cleveland scatters only 4 hits off Johnson.
1918 – Jim Shaw is relieved in today's 6-2 loss in Chicago by Sam Rice. Rice will take to the hill 8 more times before moving to the outfield for good. Walter Johnson is unable to pitch since he is the starting rightfielder in this contest, replacing an injured Danny Moeller.
1922 – For the first time since 1894, a player hits two homers in the same inning. Unfortunately, it is not a Nat. The Brown's Ken Williams connects off George Mogridge and Eric Erickson in a 9 run, 6th inning. St. Louis smacks 7 extra base hits in the inning, a ML record, as the Browns mop up the Sens, 16-1.
1923 – In the history of the Senators, the Sens all time roster is littered with "one game wonders." But, you will be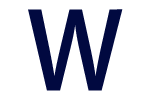 hard pressed to find a worse "one game wonder" than pitcher Squire Potter. The 21 year old native of Flatwoods, KY enters today's home game against Cleveland in the 6th, with the Nats already being buried, 13-1. Unlike his famous fictional namesake, Harry, this Potter does not possess magical powers to lift the Nats out of their hole. Instead, Potter performs like a gopher, digging a deeper hole. Potter's line: 3 IP, 11 hits, 9 runs, 7 of which are earned, 4 walks, 1 strikeout, 1 wild pitch and a 21.00 ERA. The Indians pour it on and romp Washington, 22-2.
1957 – The Yankees look to be off and running as usual when lead off man Hank Bauer cracks a lead off homer. But Camilo Pascual, who leaves the game due to injury, and Bob Byerly hold the Bombers off the scoreboard over the next 7 innings. Meanwhile, the Nats are unable to solve future expansion Senator, Tom Sturdivant, until the top of the 9th. With the Yanks clinging to that 1-0 lead, Roy Sievers leads off with a single. Underrated 3B Eddie Yost follows with a 2-run homer to put the Senators ahead, 2-1. The Sens plate an insurance run on a sac fly later in the inning to increase their bulge to 3-1. That insurance run turns out to be huge when Mantle homers in the bottom of the 9th to shave the Washington advantage in half. But Tex Clevenger gets the final two outs for the 3-2 Sens victory.
Senators Birthdays
Everett Lamar (Rocky) Bridges B Aug. 7, 1927 D Jan. 28, 2015
First signed by the Brooklyn Dodgers in 1947, utility infielder Rocky Bridges would debut before the Ebbets Field faithful in April of 1951 as a 23 year old rookie. Bridges would remain a Dodger through 1952 but was traded after the season to the Cincinnati Reds.
Bridges would remain a Red through early 1957 when he was put on waivers.
Selected off waivers by the Washington Senators, Bridges would have 2 of his most active seasons in Washington, appearing in 120 games in 1957 and 116 games in 1958. 1958 would be one of his best seasons at bat, when he'd hit .263, going 99 for 377 with 14 doubles, 3 triples and 5 home runs. Bridges was also selected to the 1958 All Star squad but did not appear in the game.
After the 1958 season, Bridges would be traded, along with Neil Chrisley and Eddie Yost, to the Detroit Tigers for Reno Bertoia, Ron Samford and Jim Delsing. Bridges would play 1 full season in Detroit and in 1960 would be traded again, this time to the Cleveland Indians. In September of the same year he'd be purchased by the St. Louis Cardinals.
Released by the Cardinals at the end of 1960, Bridges would sign on with the newly formed Los Angeles Angels. He'd play in 84 games for the Angels in 1961, his major league travels coming to an end after that season.
Edward James Gill B Aug. 7, 1895 D Oct. 10, 1995
Single Season Senator Ed Gill pitched in 16 games for the Senators in 1919, finishing his time in the majors with a 1-1 record and an ERA of 4.82.
Frederick Davis (Ted) Wingfield B Aug. 7, 1899 D Jul. 18, 1975
Ted Wingfield would make his major league debut with the Washington Senators late in the 1923 season, pitching for 1 inning in 1 game. He'd return with the Senators in 1924 but would only pitch in 8 games, where he compiled an 0-2 record with a 2.48 ERA before purchased by the Boston Red Sox.
Wingfield would remain with the Red Sox through the 1927 season, pitching in his last game in late August of that year.