The Ladies Day Riot of 1897
Washington Senators Ladies Day that was held on September 13, 1897. The Washington Senators invited the ladies to attend the Washington Senators game against the Cincinnati Red Stockings for free. The Senators wanted to give the ladies a chance to come out and learn a little bit about the fundamentals of the game and then enjoy the afternoon watching the Senators game.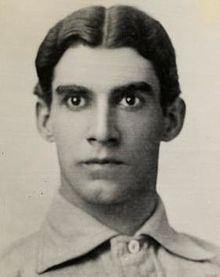 All was well until the bottom of the fifth inning that is when Win Mercer the dashing and handsome pitcher of the Washington Senators got upset that the home plate umpire Bill Carpenter called one of Mercer's pitches a ball. Mercer told Carpenter that the pitch was clearly a strike and the two got into a heated argument. The argument didn't last too long before Carpenter ejected Mercer from the game.
I am sure at the time Bill Carpenter didn't have any idea what the consequences would be for ejecting the ladies favorite Senators' player. The thousands of ladies at the game yelled and screamed at Carpenter during the rest of the game. After the home team loss to the Red Stockings the ladies rushed the field and went after Carpenter. The umpire managed to make it to the clubhouse without suffering to much bodily harm. The ladies may not have been able to do as much harm to Carpenter as they wanted but they left the stands in the ballpark in shambles. It was decades before the Senators held another Ladies Day at the ballpark.