This Date in Washington Senators History – '25 Senators increase lead to 6 games
September 4
1908 – Cellar dwellers collide as 7th place Washington pays a visit to last place New York. The Nationals look like a first division team, with Walter Johnson coming away with a 3-0 victory over the Highlanders.
1925 – Steamrolling the guest Red Sox, 9-3, the Senators increase their grip on 1st place to 6 games. Roger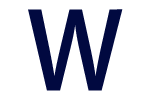 Pekinpaugh paces the offense with a 3-for-4 day, allowing Alex Ferguson to snatch up the win.
1955 – In the Bronx, Mickey Mantle decks a 3-run home run in the 1st and Irv Noren follows with a solo shot in the 2nd, to lead the Yanks to an 8-3 win. Pete Runnels 2-run single and Mickey Vernon's home run account for the Nats 3 runs.
Senators Birthdays
Kenneth Smith (Hawk) Harrelson B Sep. 4, 1941 Still Living
Hawk Harrelson began his baseball career in 1959 when he was signed by the Kansas City Athletics. Making his major league debut in June of 1963, Harrelson would play in 79 games as a 1st baseman/outfielder. Harrelson would have some struggles at the plate, his best season in Kansas City being 1965 when he'd play in 150 games and hit .238.
In late June of 1966, Harrelson would be traded to the expansion Senators for Jim Duckworth.
Hawk's stay in Washington would be short-he'd appear in 71 games in 1966, hitting .248 with 8 doubles, 1 triple and 7 home runs.
Returning with the Senators for the start of the 1967 season, Harrelson would hit just .203 in 26 games before being purchased by Kansas City in early June. Harrelson's return with the Athletics would be short as well-he'd be released in late August after 61 games, although he did hit a career best .305 during that stint in Kansas City.
Harrelson would be picked up by the Red Sox, finishing the 1967 season in Boston, where he'd hit .200 in 23 games. He'd appear in his only World Series with the Red Sox but hit a very disappointing .077, going 1 for 13 in 4 games against the St. Louis Cardinals.
1968 would be a banner year for Harrelson in Boston. He'd play in 150 games, batting .275 with 147 hits including 17 doubles, 4 triples and 35 home runs. He'd be named to the 1968 All Star Team and come in 3rd in MVP voting that season.
In 1969, Harrelson would play in just 10 games in a Red Sox uniform before he was traded to the Cleveland Indians. Harrelson would play in 149 games in Cleveland that season, however his playing time was severely curtailed in 1970 and 1971, his playing days ending in late June of 1971 after 52 games.
Harry Malcom Hedgpeth B Sep. 4, 1888 D Jul. 30, 1966
One Game Wonder Harry Hedgpeth made his only major league appearance on October 3rd of 1913. Pitching just 1 inning, he gave up 1 hit, no runs and was credited with the save.
Clarence William (Tilly) Walker B Sep. 4, 1887 D Sep. 20, 1959
Another member of the group of 14 who have the "distinction" of having played for the St. Louis Browns, Philadelphia Athletics and Washington Senators, Tilly Walker began his major league career with the Washington Senators in 1911. A 23 year old rookie, Walker played in Washington for 2 seasons, patrolling the outfield and batting .278 in 1911, .273 in 1912.
Traded with Hippo Vaughn to Kansas City of the American Association for Bert Gallia and Bill Kenworthy in late August of 1912, Walker would be traded again, just 2 days later to the St. Louis Browns.
Walker wouldn't appear on the Browns roster until 1913 when he'd play in just 23 games, hitting .294. Walker would remain in St. Louis through the 1915 season.
Purchased by the Boston Red Sox at the start of the 1916 campaign, Walker would remain in Boston for 2 years, making his only World Series appearance in 1916, going 3 for 11 in 3 games against Brooklyn.
Traded to the Philadelphia Athletics prior to the start of play in 1918, Walker would finish his career in Philadelphia, playing through 1923 in an Athletics uniform. In 1921, Walker would have one of his best seasons, hitting .304, with 32 doubles, 5 triples and 23 home runs, with 101 RBI and 111 runs scored. In 1922 he'd stroke 37 homers.
The final line on Walker: 1421 games, 5067 AB, 1423 hits, 118 homers, BA .281.