This Date in Washington Senators History – '33 Senators expand AL lead to 9.5 games
September 11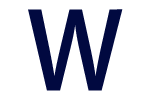 1905 – The Nationals shell the Americans at Boston, 14-0. The game is called after 7 innings due to darkness. The 14 runs is a Washington team record for a shutout that will be tied, but never broken.
1917 – Shoddy Nats fielding is not enough for the Red Sox in a 4-3 Washington win. All of Boston's runs are unearned off Walter Johnson, who tosses a 2 hitter at the visitors.
1933 – Continuing their march to their 3rd AL pennant, the Senators defeat the Indians in D.C., 5-1. With the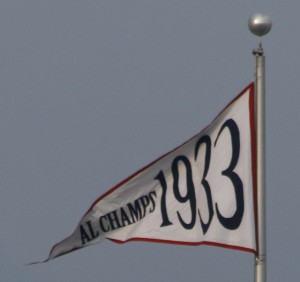 Yankees losing, Washington's lead is now at 9.5 games.
1949 – On their way to a 104 loss season, Washington sets two inglorious ML records. A ML record 11 Yankees are walked in the bottom of the 3rd inning, with 4 different Yanks receiving 2 walks in the inning, another ML record. New York scores 12 runs in the 3rd of a 20-5 Yanks shredding of Washington in game one. In all, Senator pitching issues 17 walks in the game, with Nats P Buzz Dozier handing out 8 in mop up duty. The finale is called after 5 innings, with the Bombers completing the sweep, 2-1.
Senator Birthdays
Ellis Clary B Sept. 11, 1916 D June 2, 2000
Infielder Ellis "Cat" Clary made his major league debut with the 1942 Senators. In 76 games that season, the Valdosta, GA native would hit .276 with 16 RBI.
Clary would appear in 73 games for the Nats the following season before being shipped to the Browns with Ox Miller for INF Harlond Clift and P Johnny Niggeling in August of 1943.
Clary would be a reserve on the Browns 1944 AL pennant winning squad, going hitless in 1 AB in the World Series against the Cardinals.
The "Cat" closed his career in 1945 with the Browns.
http://www.baseball-almanac.com/play…hp?p=claryel01
George Herbert Loepp B Sept. 11, 1901 D Sept. 4, 1967
Breaking into the majors with the Red Sox in 1928, Loepp would appear in just 15 games for Boston, hitting .176.
The outfielder would appear in a Washington uniform in 1930, batting .276 with 15 RBI in 50 games before vanishing from the big league scene.
http://www.baseball-almanac.com/play…hp?p=loeppge01
Monroe Barr Mitchell B Sept. 11, 1901 D Sept. 4, 1976
Another one year wonder, the southpaw Mitchell pitched in 10 games for the 1923 Senators, compiling a 2-3 record with a robust 6.48 ERA.
http://www.baseball-almanac.com/play…hp?p=mitchmo01
Frank R. Kitson B Sept. 11, 1869 D April 14, 1930
Kitson began his 10 year journey as a 28 year old rookie in 1898 for the National League's Baltimore Orioles. Kitson would go 8-5 for the Orioles in his inaugral season.
In 1899, Kitson would win 22 games for the Orioles, his best year ever. When Baltimore was among the 4 teams that was cut by the NL after 1899, Kitson would find himself with Brooklyn for 1900. Kitson would post consecutive 19 win seasons for the Superbas in 1901 and 1902.
Jumping to Detroit at the height of the AL-NL war prior to 1903, Kitson began a slow decline. He posted 15-16, 8-13 and 12-14 W/L marks in 1903, 1904 and 1905, respectively.
After 1905, Kitson was dealt to the Nationals for P Happy Townsend and would spend a portion of two years in the nation's capital. In Washington, Kitson would fare worse than he did in Detroit, going 6-14 with a 3.65 ERA in 1906 and 0-3 with a 3.94 in 1907.
In May of 1907, the Nats sold Kitson to the Highlanders. New York would be the final destination of Kitson's career, with the righthander going 4-0 with a 3.10 ERA in 12 games.