This Date in Washington Senators History – Gehrig plays in 2,100th consecutive game
September 9
1914 – For the 3rd time this season, New York's Jack Warhop drops a 1-0 decision to the home Senators. It is Warhop's 5th 1-0 defeat of the year, tying the AL record set by Detroit's Bill Donovan in 1903.
1916 – Walter Johnson goes the distance, allowing 2 runs, but Babe Ruth surrenders only 1 run, in a, 2-1, Red Sox win in Washington. It is the 4th time this season that the Big Train has been bested by the Babe. Washington's splits the doubleheader with a 10 inning, 4-3, victory in the finale.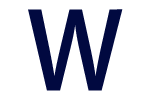 1938 – Lou Gehrig raises his average to over .300 with 4 hits and appears in his 2,100th consecutive game. Behind the pitching of former Nat Bump Hadley, the Yanks are victorious in Washington, 3-0.
1967 – The Senators tally all their runs in the 5th for a 4-0 triumph over California at D.C. Stadium. Dick Nen's 3-run triple and Cap Petersen's RBI single accounts for Washington's 4 runs. Darold Knowles (6-7) bags the win in relief of an injured Camilo Pascual.
Senators Birthdays
Luther Baxter (Bud) Thomas B Sep. 9, 1910 D May 5, 2001
Bud Thomas qualifies as a Senators Short Timer, for while he pitched in 143 games in his major league career, only 8 of those appearances were in a Senators uniform, during 2 separate stints in Washington.
Debuting with the Senators in mid-September of 1932, Thomas would appear in just 2 games, pitching 3 innings, giving up 1 hit, 2 walks and striking out 1, finishing the season with a 0.00 ERA.
In 1933, Thomas pitched in another 2 games for the Senators, with less spectacular results. In 4 innings of work, Thomas would surrender 11 hits and 7 runs, finishing his short season with an ERA of 15.75.
Thomas wouldn't find his way back to the majors until 1937 when he'd post an 8-15 record with the Philadelphia Athletics. Back with the A's in 1938, he'd go 9-14.
1939 found Thomas starting the year with the Athletics, where he'd appear in 2 games, going 0-1. Waivered by the A's on May 1st, Thomas would be picked up by the Senators again, where he'd spend just a little over 2 weeks on the roster, pitching 9 innings in 4 games, giving up 6 earned runs, for an ERA of 6.00.
Waivered again, Thomas would be picked up by the Detroit Tigers, where he'd finish the 1939 season, posting a 7-0 record while appearing in 27 games.
Thomas would remain with the Tigers in 1940 & 1941 where he'd end his major league career.
Harold Thompson B Sep. 9, 1889 D Feb. 14, 1951
Single Season Senator Harry Thompson pitched in 12 games for the Senators in 1919, going 0-4 with a 3.53 ERA. He'd be picked up by the Philadelphia Athletics, pitch in another 3 games, going 0-1 with a 6.75 ERA and end his career in late June of the 1919 season.