This Date in Washington Senators History – Jimmy Piersall is arrested for disorderly conduct
September 13
1924 – Walter Johnson decisions Detroit's Earl Whitehill, 6-4, in the Motor City. The Yankees stay 1 GB with a win in Chicago. Later in the evening, Johnson is informed that he is the winner of the AL MVP award, gaining 55 of 64 points. The runner up for the MVP is White Sox 2B Eddie Collins.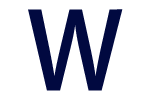 1945 – Recently discharged from the Navy, Nat P Walt Masterton makes his first start of the year. Masterton is splendid in a 2-hit, 4-0, shutout in Griffith. Again, Washington creeps to within a half game of first place Detroit, who lost in Philadelphia.
1960 – A two out home run off the bat of Chicago's Nellie Fox in the 11th gives the Pale Hose a 6-5 win at Comiskey. For Fox, it is only his 2nd homer of the season. Harmon Killebrew blasts his 30th home run, a 2-run shot of former teammate Russ Kemmerer in the 7th.
1962 – Jimmy Piersall is arrested for disorderly conduct for charging into the stands to chase a heckling fan prior to a game in Baltimore. The charges against the Senator OF are eventually dropped. In the game, Joe Hicks replaces Piersall in CF, but the O's run over Washington, 7-1. O's winning pitcher Chuck Estrada belts one of the three Oriole home runs in the contest.
1969 – The defending World Series champion Tigers are eliminated from the AL East race with a 11-6 loss to the Nats in RFK. 3B Ken McMullen bangs out 4 hits and 5 RBI, including a 3-run homer in a 5-run Senator 6th inning. Darold Knowles goes to 7-3, hurling 3 innings of 2-hit, no run, relief.
Senators Birthdays
Morris Woodroe Aderholt B Sept. 13, 1915 D Mar. 18, 1955
Morrie Aderholt actually made his ML debut with the Senators on his 24th birthday in 1939. Aderholt appeared sparingly with Washington over 3 seasons as a 2B and 3B, getting into 7, 1 and 11 games respectively.
After a 3 year absence due to WWII, Aderholt returned in 1944 as a member of the Brooklyn Dodgers. Aderholt would stay in Brooklyn until being placed on waivers in August of 1945.
Claimed by the Boston Braves, Aderholt would post his best numbers during the final months of that 1945 season. In his final 31 ML games, he would hit at a .333 clip, with 2 homers and 11 RBI for Boston. However, those stats were not enough to prevent Boston from selling Aderholt to Indianapolis of the American Association after the year.
http://www.baseball-almanac.com/play…hp?p=aderhmo01
John Millard Campbell B Sept. 13, 1907 D April 24, 1995
This righthander from Washington D.C. is another Senator one game wonder. Campbell entered the Senators Coffee Shop on July 23, 1933, pitching the last inning of a 12-8 Sens loss to Detroit. Campbell allowed 1 hit, 1 walk and an unearned run.
http://www.baseball-almanac.com/play…hp?p=campbjo01
Samuel Byren Crane B Sept. 13, 1894 D Nov. 12, 1955
Sam Crane would play parts of 7 seasons in the majors with A's, Senators, Reds and Brooklyn Robins. Crane compiled a lifetime .208 BA in 174 career games.
Washington purchased the INF from Philadelphia on February 3, 1917. Crane saw action in 32 games that season, hitting .179 with 4 RBI before vanishing for two years.
Crane returned to the majors with the Reds in 1920, upping his average to .215. In 1921, the light hitting infielder established a career bests of 73 games and 16 RBI with Cincinnati.
Sold to the Robins on January 24, 1922, Crane would appear in 3 games for Brooklyn before disappearing for good.
http://www.baseball-almanac.com/play…hp?p=cranesa02
Walter Henry (Dutch) Ruether B Sept. 13, 1893 D May 16, 1970
Dutch Ruether had an 11 year ML career with 5 different clubs. Overall, Ruether would compile an impressive 137-95 lifetime W/L mark, but a lack of command around the strike zone resulted in more career walks than strikeouts.
Ruether commenced his 11 year journey with the Cubs in 1917. A 2-0 record with a 2.48 ERA was not enough to prevent the Cubs from placing Ruether on waivers, where the southpaw was claimed by the Reds in July of 1917.
Ruether's breakout season came in 1919 with the world champion Reds. In 29 starts, despite more walks than strikeouts, Ruether went 19-6 with a 1.82 ERA. In the infamous World Series that year against the "Black Sox", Ruether was 1-0 with a 2.57 ERA in 2 games.
On December 15, 1920, Ruether was shipped to the Robins for Rube Marquard. A 10-13, 4.55 mark in 1921 did not immediately endear Ruether to the Brooklyn faithful, but he bounced back in 1922 with a 21-12, 3.53 record.
Following 2 more years as a Robin, Ruether would be sold to Washington on September 17, 1924. Even though he did not appear in any games with the world champion Senators, Ruether would make his impact for the Senators in 1925. Ruether racked up an 18-7, 3.87 ERA log for the AL champions. But, as would be the theme of his career, wildness plagued Ruether's season when he struck out 68 and issued 105 bases on balls. Ruether's lack of control was the main reason manager Bucky Harris eschewed starting Dutch in that year's World Series loss to Pittsburgh.
After starting 1926 with a 12-6 record, but with an ERA near 5, the Senators sent Ruether packing to the Yankees on August 27 for two players to be named later (Garland Braxton and Nick Cullop). The lefthander went 2-3 down the stretch for New York with a 3.50 ERA. Ruether would lose his only start of that season's World Series to the Cardinals.
In his final major league season with the famed 1927 Yankees, Dutch would post a 13-6 W/L, 3.38 ERA in 26 starts. As in 1925, Ruether would not participate in the 1927 Yankees World Series romp of the Pirates.
http://www.baseball-almanac.com/play…hp?p=ruethdu01
Michael Joseph McNally B Sept. 13, 1893 D May 29, 1965
A light hitting infielder, McNally carved out a 11 year major league career with the Red Sox, Yankees and Senators.
Only 12 of McNally's 492 lifetime games came in a Senators uniform. McNally would close out his 11 year tenure with the 1925 Senators. In those 12 games, he would collect 3 hits in 21 AB, for a .143 average.