This Date in Washington Senators History – Joe DiMaggio hits 3 homers at Griffith stadium
September 10
1935 – In Griffith, the Nats thump the Tigers, 6-0. Detroit sprays 6 hits off winner Bobo Newsom. The Nats send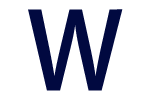 losing pitcher Schoolboy Rowe to detention after 6 innings of work.
1940 – Truly a pitchers best friend. In the 9th inning at Comiskey, with Washington leading, 5-2, Nats P Ken Chase allows the first two White Sox batters to reach base. Further trouble is avoided when Chase induces Bob Kennedy to line into a triple play to preserve the Nats win.
1950 – In game one of a doubleheader, Joe DiMaggio becomes the first player ever to hit 3 home runs in one game at Griffith Stadium. DiMaggio also surpasses the 100 RBI mark for the 9th time in his storied career, as the Yankees rip the Senators, 8-1. The luckless Sens see their 6-2, 4th inning lead in the nightcap wiped out due to rain.
1964 – Brooks Robinson grounds into a triple play, but visiting Baltimore throttles the Senators, 12-5. Robinson collects 4 hits and 3 RBI. O's pitcher Milt Pappas labors for his 15th win.
1970 – Indians manager Alvin Dark decides to let his pitchers pitch to Frank Howard. Hondo responds with 2 home runs, his 41st and 42nd. However, the Tribe light up the Senators in Cleveland, 13-4. The Nats pitching foursome of Casey Cox, Jackie Brown, Jim Hannan and Jim Shellenback allow 17 hits with all 13 Cleveland runs being earned.
Senators Birthdays
Robert Chance B Sep. 10, 1940 D Oct 3, 2013
Originally signed by the San Francisco Giants prior to the 1961 season, Bob Chance was traded to the Cleveland Indians organization. Chance would make his major league debut in early September of 1963, finishing out the season playing the outfield and batting .288.
In 1964, he"d have his most active season, appearing in 120 games, primarily as a first baseman but still being utilized in the outfield and hitting .279.
Traded to the Washington Senators, along with Woodie Held in exchange for Chuck Hinton, Chance would appear in 72 games in 1965, primarily at first base, hitting .256.
Chance would be back with the Senators in 1966, but his batting average would drop to .175 and his playing time would drop accordingly as he only appeared in 37 games. He'd be optioned to Washington's AAA affiliate in Hawaii in mid-June, being recalled in early September.
In 1967 he'd hit .214 and would only appear in 27 games in a Senators uniform, being sent back to Hawaii in early May once again, where he'd spend the summer before being recalled when the roster expanded in September.
Washington would end their association with Hawaii and sign a working agreement with Buffalo prior to the 1968 season. Chance would be sent to Buffalo at the start of the 1968 season where he'd spend the entire year.
Chance would be drafted by the California Angels prior to the start of play in 1969. He'd appear in just 5 games in an Angels uniform, his final major league game coming in late April of that year.
Barney Pelty B Sep. 10, 1880 D May 24, 1939
Barney Pelty spent 10 years in the major leagues, pitching in 266 games. His entire career was spent with the St. Louis Browns, with the exception of his final 11 games, played in the uniform of the Washington Senators.
Beginning his career in 1903, when he went 3-3, Pelty had some very active, if not entirely successful years with the Browns. Probably his best year was 1906 when he went 16-11 with a 1.59 ERA, pitching in 260.2 innings. He'd post an 11-11 mark in 1909 with an ERA of 2.30.
In 1912, after pitching in 6 games, with a 1-5 record, Pelty would be purchased by the Washington Senators, where he'd finish his career. In 11 games for the Senators, he'd go 1-4 with a 3.30 ERA.