This Date in Washington Senators History – Lemon hits two home runs in one inning
September 5
1908 – Walter Johnson blanks New York for the second consecutive day, 6-0, at New York.
1921 – The all time career strikeout record, held by Cy Young, is eclipsed by the Big Train. Johnson strikes out 7 A's in a losing cause to run his total to 2,287. In the opener, Philadelphia gets a run across in the bottom of the 11th to prevail, 4-3. The Senators, with George Mogridge on the hill, coast by the A's in the nightcap, 7-1.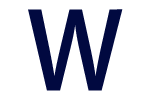 1943 – Washington puts a stop to the Yankee's aspirations of reaching another ML record. By sweeping New York, 3-2 and 5-1, the Yankees fall one series short of tying the 1912 Giants record of winning 14 consecutive series. The Senators snatch game one when rookie Charlie Roberts ropes an inside-the-park homer in the top of the 8th to snap a 2-2 tie. In the finale, Sherry Robertson's 3-run home run leads the Sens, and Bobo Newsom, to a 5-1 victory.
1952 – For the second time in four days, another Nat hurls a shutout in his ML debut. On September 2, it was Mike Fornieles blanking Philadelphia. Today, it is Raul Sanchez's turn. Sanchez, called up from Havana, shutouts visiting Boston, 2-0.
1959 – Jim Lemon clobbers 2 home runs and 6 RBI in a 10 run, 3rd inning. The Nats torch the Red Sox in Washington, 14-2. Lemon's 2 long balls come off Bill Monbouquette and Earl Wilson. Jackie Jensen's home run with 2 on gives Boston their runs.
1961 – At New York, the Yankees whip Washington, 6-1. For the expansion Senators, it is their 20th loss in their last 21 games. Mickey Mantle goes yard for the 51st time this season off Joe McClain.
Senators Birthdays
Henry EuGene Bearden B Sep. 5, 1920 D Mar. 18, 2004
Pitcher Gene Bearden started his major league journey by signing with the Philadelphia Phillies in 1939. Passing from the Phillies to the New York Yankees and eventually the Cleveland Indians, Bearden would make his major league debut with the Indians in May of 1947.
His debut was probably one Bearden would like to have forgotten-1/3rd of an inning pitched, 2 hits, 1 walk, 1 wild pitch and 3 runs surrendered, working out to an ERA of 81.00.
That would be Bearden's extent of major league experience in 1947, however he'd return in 1948 with much more success, appearing in 37 games, posting a 20-7 record with a 2.43 ERA.
Bearden would play in his only World Series that year, as the Indians defeated the Boston Braves. Pitching in 2 games, Bearden would be credited with 1 win, a complete game no less, and 1 save, giving up just 6 hits and 1 walk in 10+ innings pitched.
Bearden would remain on the Cleveland roster through early August of 1950 but never matched his initial success.
Released by the Indians, Bearden would be claimed by the Senators in August of 1950. Finishing the season in Washington, Bearden would go 3-5 in 12 games with a 4.21 ERA.
Returning with the Senators in 1951, Bearden only appeared in 1 game for Washington before he was released again, this time claimed by the Detroit Tigers where he'd finish the 1951 season.
Traded to the St. Louis Browns prior to the 1952 campaign, Bearden would go 7-8 for the Browns.
Waived one last time prior to the 1953 season, Bearden would be picked up by the Chicago White Sox where he'd go 3-3 in 58 & 1/3rd innings, pitching in his last game on his 33rd birthday in 1953.
William Martin Carrick B Sep. 5, 1873 D Mar. 7, 1932
Bill Carrick began his major league career with the New York Giants way back in 1898, going 3-1 with a 3.40 ERA in his rookie season. Remaining with the Giants through 1900, Carrick was heavily used, appearing in 44 games in 1899, where he'd post a 16-27 record, and 45 games in 1900, when he'd go 19-22.
Jumping to the Washington Senators in their inaugural season of 1901, Carrick would post a 14-22 record with a 3.75 ERA in 42 games. He'd return with the Senators in 1902, post an 11-17 record with a 4.86 ERA and be released at the end of the season where his major league career would also end.
Raymond Daniel Goolsby B Sep. 5, 1919 D Nov. 13, 1999
Senators Short Timer Ray Goolsby would spend 5 days on the Senators roster in 1946, appearing in left field in 1 game and would go 0-4 at the plate with 1 walk.
William Daniel Musser B Sep. 5, 1905 D Mar. 2, 2000
One Game Wonder Danny Musser was served in the Senators coffee shop on September 18th, 1932. Musser would play at 3rd base and go 1 for 2 at the plate with a single.
AlBert Lewis Orth B Sep. 5, 1872 D Oct. 8, 1948
Al Orth pitched 15 years for the Philadelphia Phillies, Washington Senators and New York Highlanders in a career the spanned from 1895 through 1909.
Orth started with the Phillies way back in 1895, debuting in mid-August and posting an 8-1 record in his inaugural season. His best season with Philadelphia was his last, 1901, when he pitched to a 20-12 record with a 2.27 ERA.
Jumping to the Senators prior to the 1902 season, Orth, who would also make spot starts at both infield and outfield positions, would pitch in 38 games, posting a 19-18 record.
Orth would stay with the Senators through mid-July of 1904 when he was traded to the New York Highlanders (later Yankees) for Tom Hughes and Barney Wolfe.
In 1906, Orth would post a 27-17 record in 43 games. In 1908 his record would drop to 2-13 in just 21 games. His final appearance would come in 1909, when he'd pitch in just 1 game.