This Date in Washington Senators History – Porterfield becomes the AL's first 20 game winner of the '53 season
September 12
1908 – Walter Johnson starts for the 5th time in 9 days, replacing a sore armed Charley Smith. The Big Train wins for the 5th time in 9 days, defeating Eddie Plank and Philadelphia, 2-1. All of the 5 victories recorded by Johnson are complete game efforts.
1916 – Walter Johnson and Babe Ruth have another showdown in Washington. Ruth appears on his way to the victory heading into the 9th, with his Red Sox ahead, 2-0. Washington loads the bases in the 9th when John Henry comes to the plate. Henry promptly laces a double off Ruth to tie and sends the contest into extra innings. The Red Sox score 1 run in the 10th off Walter Johnson, but the Nats rally again in the bottom frame off Ernie Shore, scoring twice to steal a 4-3 victory.
1932 – Alvin "General" Crowder win his 8th game this year against the White Sox, 9-3. The 8 wins sets the ML record for most wins against one team in a single season.
1953 – Bob Porterfield becomes the AL's first 20 game winner this season, edging the guest Indians, 4-3. The last pitcher to win 20 games for Washington was Wolff in 1945.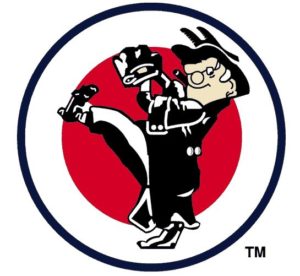 1962 – Throwing well over 200 pitches, Senators P Tom Cheney establishes the ML record for strikeouts in a single game with 21 in the Senators, 2-1, 16 inning win at Baltimore. Bud Zipfel's 16th inning homer hands Washington the win.
1965 – Called up from Hawaii 7 days ago, Senator Brant Alyea debuts with a pinch home run on the first pitch he sees in his first ML at bat.. It comes off the Angel's Rudy May in the Sens, 7-1, victory, before a scant crowd of 840 at D.C. Stadium.
Senators Birthdays
Albert "Albie" Gregory Pearson B Sept. 12, 1934, Still Living
Originally signed by the Red Sox in 1953, Pearson would play four seasons in the Sox minor league chain without reaching the big league squad in Boston. With his size working against him, Boston dealt the diminutive outfielder (5'5), along with Norm Zauchin, to the Senators for Pete Runnels on January, 23 1958.
While Runnels flourished in Beantown, Pearson would debut with a bang in 1958, winning AL Rookie of the Year honors. In 146 games with the Senators, Pearson batted .275 with 3 home runs and 33 RBI.
1959 would be a completely different story. Batting .188 in his first 25 games, the Sens deemed Pearson expendable and peddled him to the Orioles for Lenny Green in May of that year.
After languishing in Baltimore for 1 and a half seasons, Pearson would be plucked in the December, 1960 expansion draft by the Angels. In California, Pearson would find his niche, as well as the final stop of his major league career. The 1963 season would be the best season of his career, with an All Star appearance and a 14th place finish in the AL MVP voting.
Injuries curtailed Pearson's career, forcing him to hang it up after only 2 games in 1966.
http://www.baseball-almanac.com/play…hp?p=pearsal02
David Rotchford Stenhouse B Sept.12, 1933, Still Living
Stenhouse was the property of two teams before breaking into the majors with as a 28 year old rookie with the 1962 Senators. The Rhode Island native was initially signed by the Cubs in 1955. After the 1958 season, Cincinnati would select Stenhouse in the minor league draft.
Traded by the Reds with Bob Schmidt to Washington for Johnny Klippstein and Marty Keough on December 15, 1961, the righthander would record a 11-12 record with a 3.65 ERA in 34 games in 1962. Stenhouse would also pitch in the All Star Game, allowing 1 run in 2 IP.
Following two ineffective seasons in 1963 (3-9, 4.55 ERA) and 1964 (2-7, 4.81 ERA), Stenhouse would depart from the majors for good.
http://www.baseball-almanac.com/play…hp?p=stenhda01
George Thomas Bradshaw B Sept. 12, 1934 D Nov. 4, 1994
This catcher, in his only big league games, appeared in 10 games with the 1952 Nats, batting .217 with 0 home runs and 6 RBI.
http://www.baseball-almanac.com/play…hp?p=bradsge01
Soule James McLeod B Sept. 12, 1908 D Aug. 3, 1981
Another Senators short timer, Jim McLeod would spend parts of two different seasons in Washington, with both stints being very short.
McLeod made his ML debut with the Sens in 1930. In 18 games, McLeod hit .265.
Returning to the nation's capital in 1932, McLeod would not get an official at bat in 7 games, drawing 1 walk and scoring a run.
1933 would find McLeod in Philadelphia, plying his trade for the A's. In his most active year, the infielder would bat a paltry .194 in 67 games, his last year.
http://www.baseball-almanac.com/play…hp?p=mcleoji01
Robert Groom B Sept. 12, 1884 D Feb. 19, 1948
Bob Groom would have a 10 year career, including a 2 year stint in the Federal League. Groom's 1912 season of 24-13 with the Nats, his first team, was, by far, his best year.
Groom would jump to the St. Louis Terriers of the FL prior to 1914. He led the circuit with 20 losses in 1914.
The career of Groom would close in 1918 following stops with the Browns in 1916 and 1917 and Cleveland in 1918.