Small Town Celebrates Senators '24 World Series Victory
Since baseball returned to Washington in 2005 millions of fans have passed through the gates of RFK Stadium and Nationals Park. Thousands more watch games on television. No season generated more excitement than the 2012 season when the Nats not only won their division but also hosted the St. Louis Cardinals in a five game playoff series.
As most know a Washington baseball team had not been to the playoffs since 1933. Baseball fever built during the last weeks of the regular season and during that first playoff series. Sellout crowds packed Nationals Stadium during all three home playoff games. Despite entering the ninth inning of the deciding game with a two run lead the Nats were beaten by the Cardinals and gloom descended on the faithful.
In 1924 things were different. The Senators won the American League pennant and played the New Your Giants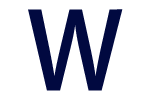 in the World Series. Games were not yet broadcast on the radio so fans that needed updates flocked to the nearest telegraph office or to the offices of the three major daily newspapers in the city. Employees would post the scores on giant scoreboards erected at street level.
The deciding game, a 4-3 victory over New York at Griffith Stadium, was won by the Senators in the 12th inning. Fans poured onto the field and lifted their heroes onto their shoulders and then streamed out into the streets of the city. Cars were rocked, firecrackers were set off, and general mayhem reigned.
In sleepy Poolesville, Maryland, a Montgomery County town of about 150 people, fans managed to follow the games by reading newspapers and listening to news reports on the radio. How the final score of the deciding game was learned is anyone's guess but three young men decided to have their own celebration. Earl Carter, Carelton Gloyd, and Marion Selby all piled into a car and began driving around town shouting, banging on the sides of their machine, and throwing firecrackers into the street. It so happened that Montgomery County Police Chief William Aud lived in Poolesville at the time. Alerted to the disturbance Aud took to his own car and tracked down the celebrators and arrested them. He took them to Rockville and charged them with disturbing the peace.
On October 14, 1924 all three appeared in Rockville Police Court. Judge Riggs found them guilty but suspended any sentence. He declared, "at least you had not gone half as crazy as the people in Washington".