This Date in Washington Senators History – '25 Senators lead World Series 3-1
October 11
1925 World Series
Pittsburgh at Washington, Game 4
Senators 4 Pirates 0
Senators lead series 3-1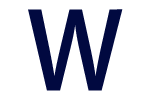 Proving that good pitching will almost always shut down a high octane offense, Washington puts a stranglehold on this series with today's 4-0 blanking of the Pirates. The Bucs led the majors in runs scored in 1925 with 912. From July 4, 1924 to June 30, 1925, Pittsburgh established a since broken ML record by going 153 consecutive games without being shutout. But, Walter Johnson, with a 17 year track record of stopping powerful offensive teams, is hardly intimated. While not as overpowering as he was in game 1, striking out only 2 today, the Big Train scatters 6 hits in winning his second game of this Fall Classic. In the process, Johnson adds his name to another record by becoming the oldest pitcher to hurl a World Series complete game shutout at 37 years old, a still standing record.
Through the first 2 and half innings, the game is scoreless. The only scoring threat by Pittsburgh comes in the top of the 2nd. Two hits had Buc runners on second and third with two outs. Johnson puts out the fire by getting Pirates starting pitcher Emil Yde to ground out. The Senators collect two walks in the first, but Moon Harris hits into a twin killing to end the frame. In the 3rd, the Senators bunch together all 4 of their runs.
Johnson, the first batter of the 3rd, is gunned down by Pirates LF Clyde Barnhardt trying to stretch a single into a double. On the play, Walter strains a leg muscle sliding and hobbles back to the bench. Sam Rice comes up and legs out an infield hit. With one out and a man on first, Bucky Harris slices a sharp grounder to 1B George Grantham for what could have been a double play. Grantham cleanly fields the ball and fires a fine relay to SS Glenn Wright, who drops Granham's throw. With the Bucs handing the Nats the extra out, Goose Goslin deposits a Yde pitch 420 feet to left center for a 3-run home run. The 38,000 plus on hand hardly have time to settle back into their seats when Moon Harris delivers a solo blast into the left field bleachers. The Goslin and Harris blows are the first back-to-back home runs in World Series history. Just like that, it is 4-0 Nats.
Concerns about Johnson's leg are erased, at least temporary. To compensate for his injury, Johnson's leg is bandaged and he pitches exclusively from the stretch to finish the game. Bucky Harris, while concerned about the Big Train, is confident that his team will wrap up the championship tomorrow behind Stan Coveleski. Harris has an additional reason for his confidence: No team has ever lost a World Series when leading 3 games to 1.
More Nats tidbits:
1900 Abandoned by the National League in 1899, Ban Johnson announces that his American League will place a franchise in Washington for the 1901 season.
1956 Calvin Griffith loses round one. AL President Will Harridge rules that Griffith cannot move the Senators to the West Coast unless AL owners approve the move unanimously.
1967 Two years of rumors end with Gil Hodges tendering his resignation as Senators manager to accept the Mets managerial position. Hodges move to Queens had been rumored since Casey Stengel resigned in 1965.
Senators Birthdays
William Charles Fischer B Oct. 11, 1930 Still Living
Signed by the Chicago White Sox in 1948, pitcher Bill Fischer wouldn't make it to the major leagues until April of 1956. Appearing in 3 games for the White Sox, Fischer would pitch 1.2 innings and depart with a 21.60 ERA.
Back with the White Sox in 1957, Fischer would have a better year, going 7-8 for Chicago in 33 games, trimming his ERA to 3.48.
In 1958, Fischer would start the year with the White Sox going 2-3 in 17 games. He'd be traded to the Detroit Tigers in mid-June where he'd go 2-4 in 22 games before being waived and signed by the Senators in September.
Finishing the 1958 season on the Washington roster, Fischer would suffer the fate of going 0-3 in 3 games for the basement dwelling Senators.
Fischer would spend the entire season in Washington in 1959, posting a 9-11 record.
In 1960, Fischer would pitch in 20 games for Washington, going 3-5 before being traded back to the Detroit Tigers for Tom Morgan. He'd complete the season in Detroit, reversing his record with the Tigers to 5-3.
After 26 games with the Tigers in 1961, where he'd go 3-2, Fischer was on the move again, this time traded to the Kansas City Athletics where he'd finish the season.
Fischer would remain in KC for the 1962 & 1963 seasons, and then would be drafted by the Minnesota Twins prior to the start of play in 1964. Fischer would pitch in 9 games for the Twins, going 0-1, making his last major league appearance in late May.
Bill Fischer career record
Fermin Romero (Mike) Guerra B Oct. 11, 1912 D Oct. 9, 1992
Another member of Washington's "Cuban Connection", catcher Mike Guerra would appear in just 1 game with the Senators in 1937. He wouldn't be back in the majors until 1944 when he'd rejoin the Senators.
Guerra would spend 1944 through 1946 in a Washington uniform, playing in 75 games in 1944, hitting .281. His playing time would be reduced as his batting average dropped 71 points in 1945 but he'd recover in 1946, hitting .253.
Purchased by the Philadelphia Athletics, Guerra would spend 1947 through 1950 with the A's. After the 1950 season, he'd be purchased again, this time by the Boston Red Sox.
Guerra would play in just 10 games for Boston in 1951, hitting .156 when he was traded to Washington for Len Okrie and $25,000. Guerra would finish the 1951 season in Washington, playing in 72 games but hitting just .201, marking the end of his major league career.
"Mike" Guerra career record