Veterans Day Special – Remembering Cecil Travis
Cecil Travis was a star baseball player for the Washington Senators in the 1930's and early 1940′s. On May 16, 1933 the 19 year-old Travis made his debut for the Senators. The young man from Riverdale, GA wasted no time in showing off his batting skills as he goes 5 for 7 against the Cleveland Indians and scores 3 runs for the victorious Senators.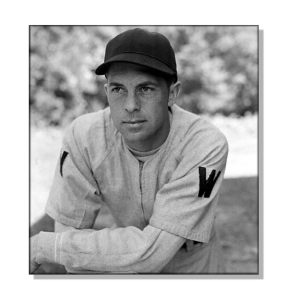 In his second game Travis goes 2 for 3 and sees his batting average go from .714 to .700. For the Travis his first sip a coffee will only last for another 16 more games as he is sent to Chattanooga after Senators' star player Ossie Bluege returns from an injury. From 1934 to 1941 Travis will have a batting average over .300 seven of the eight seasons. During the '41 season Travis holds nothing back as he has his most productive season of his career. Travis led the Major's in base hits with 218 and finished the season with a .359 batting average.
After the '41 season life changed for most Americans on December 7, 1941 when Japan attacked our Naval Forces in Pearl Harbor, Hawaii. Seventeen days after the attack on Christmas Eve Travis received a summons to enlist in the Army where he was an infantryman. During his first couple of years in the Army Travis was stationed state side. In 1944, Travis was shipped over to Europe. During the Battle of the Bulge he suffered frozen feet.
Travis was discharged from the Army in 1945 and he rejoined the Senators late in the '45 season and played in 15 games. In 1946 Travis makes the starting lineup for the Senators but struggles at the plate as he only hits .252 in 519 at bats. During the '46 season Travis plays in only 74 games and his batting average suffers even more as he is only able to hit for a .216 batting average. Travis will play in his last game on September 23, 1947.
*Travis played for the Washington Senators 1933-1941 and 1945-1947. From 1942-1944 Cecil Travis served in the military. While in the military Travis earned a Bronze Star for his bravery.