The 6th Annual D.C. Baseball History Meeting
6th Annual D.C. Baseball History Meeting
Hosted by Mark Hornbaker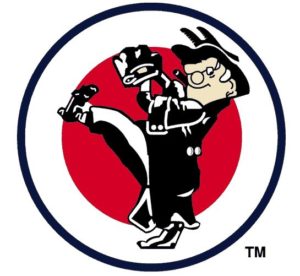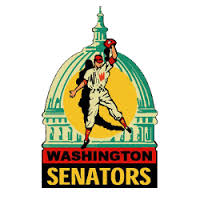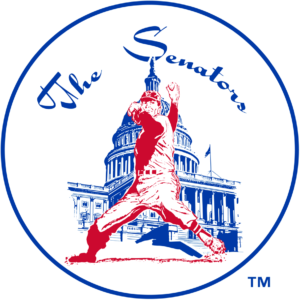 I want to thank Mike Henry and John Yim for their generous donations. I also want to thank
Barbara Doran
and
Gary Sarnoff
for their help setting up the meeting.
Saturday, February 24, 2018
Meeting:11:00 AM – 5:30 PM / Dinner: 6:00 PM – 9:00 PM
Hilton Garden Inn
7301 Waverly Avenue
Bethesda, MD 20814
The afternoon event is free to attend. Seating capacity 80, ** Line up of speakers may change.
At 11:00 AM, Mark Hornbaker, will have some opening remarks.
Our Emcees will be Ed "Scoreboard Boy" Baruch and Bill "Bat Boy" Turner
11:05 AM – Edward Johnson / Will talk about Cecil Travis.
11:35 AM – Jimmy O. Williams / Long time professional ball player that grew up in D.C. playing baseball. He currently coach's baseball for the PGCC baseball team and the D.C. Grays. https://www.baseball-reference.com/register/player.fcgi?id=willia020jam
12:05 PM – Ted Leavengood / Will be talking about a book written by Dick Bosman and Ted Leavengood. The book will be published in 2018.
12:35 PM – Lunch, featuring the popular pre-made sandwich buffet, which includes ham, turkey and roast beef sandwiches, condiments (Mustard, Mayo, horseradish) dill pickles, lettuce tomato, individual bag of chips, assorted fresh fruit and assorted soft drinks.
1:15 PM – Mike Wallace / MASN's Nats Talk, Mike also pitched for four teams in the 70's. http://www.baseball-reference.com/players/w/wallami01.shtml
2;00 PM – Brant Alyea / Played for the Senators 1965-1968, 1969. http://www.baseball-reference.com/players/a/alyeabr01.shtml
2:45 PM – George Case III / Will share his wonderful stories about his father who played for the Senators in late 1930's and 40's. George, will have many other wonderful stories. George was one of my guest speakers at the 1st D.C. Baseball History Meeting.
3:15 PM – Pat Malone / Washington Senators Fan Club and the collective efforts to bring baseball back to D.C. Pat, was also a special advisor to the D.C. Baseball Commission.
3:45PM – Chad Cordero / holds the single season save record with 47 saves in D.C. Baseball History. Chad also holds the all time save record in D.C. Baseball History with 113 saves.
4:30 to 5:30 / Book signings, memorabilia for sale
Dinner from 6:00PM to 8PM – cost $60 per person, 30 seat capacity.
Three entrées
•Blacken Chicken with Corn and Black Bean Salsa
•Prime Rib with Horseradish Cream
•Salmon with White Wine Cream Sauce
Salads
•Cucumber, Onion and Tomato Salad
•Fresh Garden Salad
Starches
•Rosemary Roasted Potatoes
Vegetables
•Sautéed Market Vegetables
•Grilled Asparagus
Desserts:
•Chef Selection of Cakes and Pies
To reserve a seat for the meeting you must e-mail me at mhornbaker@comcast.net. Please provide me names of all guest as we only have room for 80 people for the meeting.
To reserve a seat for the dinner you need to send Mark Hornbaker an e-mail and I will tell you where to send your check. ~ Your seat won't be officially reserved until I receive the check. FYI: We only have 30 seats for the dinner, that will cost $60 per person.
I have to tell you I think this will go down as out best meeting to date. I hope you can join us!
Once again I want to thank Mike Henry and John Yim for their generous donations. I also want to thank Barbara Doran and Gary Sarnoff for their help setting up the meeting.