Washington D.C. Baseball History – Spring Training
Did you know 117 years ago if you were going to spring training to catch the newly formed Washington Senators of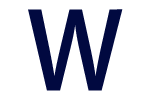 the newly formed American League you would find yourself in Phoebus, Virginia? It wasn't until 1907 the Senators went outside of the D.C. and Virginia area as they traveled to Galveston, Texas for spring training. The team stayed in the warm climate of Galveston for three spring trainings.
From 1910 to 1919 the Senators moved their spring training camp five times as they went from towns in Virginia to towns in Georgia and back and forth. In 1920 the Senators moved their camp to the sunshine state for the first time when they held camp at Tampa, FL. The team stayed in Tampa until 1929.
From 1930 to 1935 the team held camp in Biloxi, MS., then the team made the move back to Florida and made Orlando their spring training home for the next seven seasons. While in Orlando the Washington Senators' played their home games at Tinker Field. In 1943 the Senators moved spring training back north to College Park,
MD., until the spring of 1945. After the end of WWII the Senators made Tinker Field and the city of Orlando their spring training home until 1960. After the 1960 season the Washington Senators moved to Minnesota and became the Minnesota Twins.
In 1961 the Nation's Capital was given an expansion franchise which was also named the Washington Senators. The expansion Senators held spring training camp at Pompano Beach, Fl., for their entire time they were the Washington Senators; 1961-1971.
In 2005 the newest major league baseball team in the nation's capital the Washington Nationals, made their spring training home in Viera, Fl. and the team played their spring training home games at the Space Coast Stadium until 2016. The team set up
camp at The Ballpark of the Palm Beaches – West Palm Beach, FL, last year.
Phoebus, Va. (1901); Washington, D.C. (1902-1904); Hampton, VA. (1905); Charlottesville, VA. (1906); Galveston, Texas (1907); Norfolk, VA. (1910); Atlanta (1911); Charlottesville, VA. (1912-1916); Atlanta (1917); Augusta, GA. (1918-1919); Tampa (1920-1929); Biloxi, Miss. (1930-1935); Orlando (1936-1942); College Park, MD. (1943-1945); Orlando (1946-1960); Pompano Beach (1961-1971), Viera (2005 -2016), and West Palm Beach (2017- ).
Atlanta (1911), Atlanta (1917), Augusta, Biloxi, Charlottesville, College Park, D.C. (1902-1904), Ga. (1912-1916), Ga. (1918-1919), Galveston, Hampton, Md. (1943-1945), Miss. (1930-1935), Norfolk, Orlando (1936-1942), Orlando (1946-1960), Phoebus, Pompano Beach (1961-1971), Tampa (1920-1929), Texas (1907), Va. (1901, Va. (1905), Va. (1906), Va. (1910), Viera, Washington