D.C. Baseball Yesterday and Today
D.C. Baseball Yesterday and Today
This blog covers the players and teams that make up Washington's baseball past and present.
Mark Hornbaker grew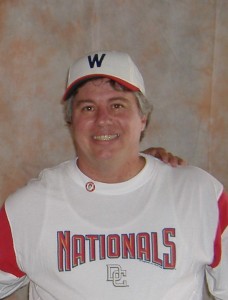 up in Darnestown, MD where he was an avid Washington Senators fan. He currently resides in Poolesville, MD with his wife Linda.
Since April 2007, Mark has been writing stories about Washington D.C. baseball history at Nationals Daily News. Mark is now sharing his stories about Washington's rich, if not challenged, 140-year professional baseball legacy at D.C. Baseball Yesterday and Today.
You can contact Mark Hornbaker by e-mail mhornbaker@comcast.net.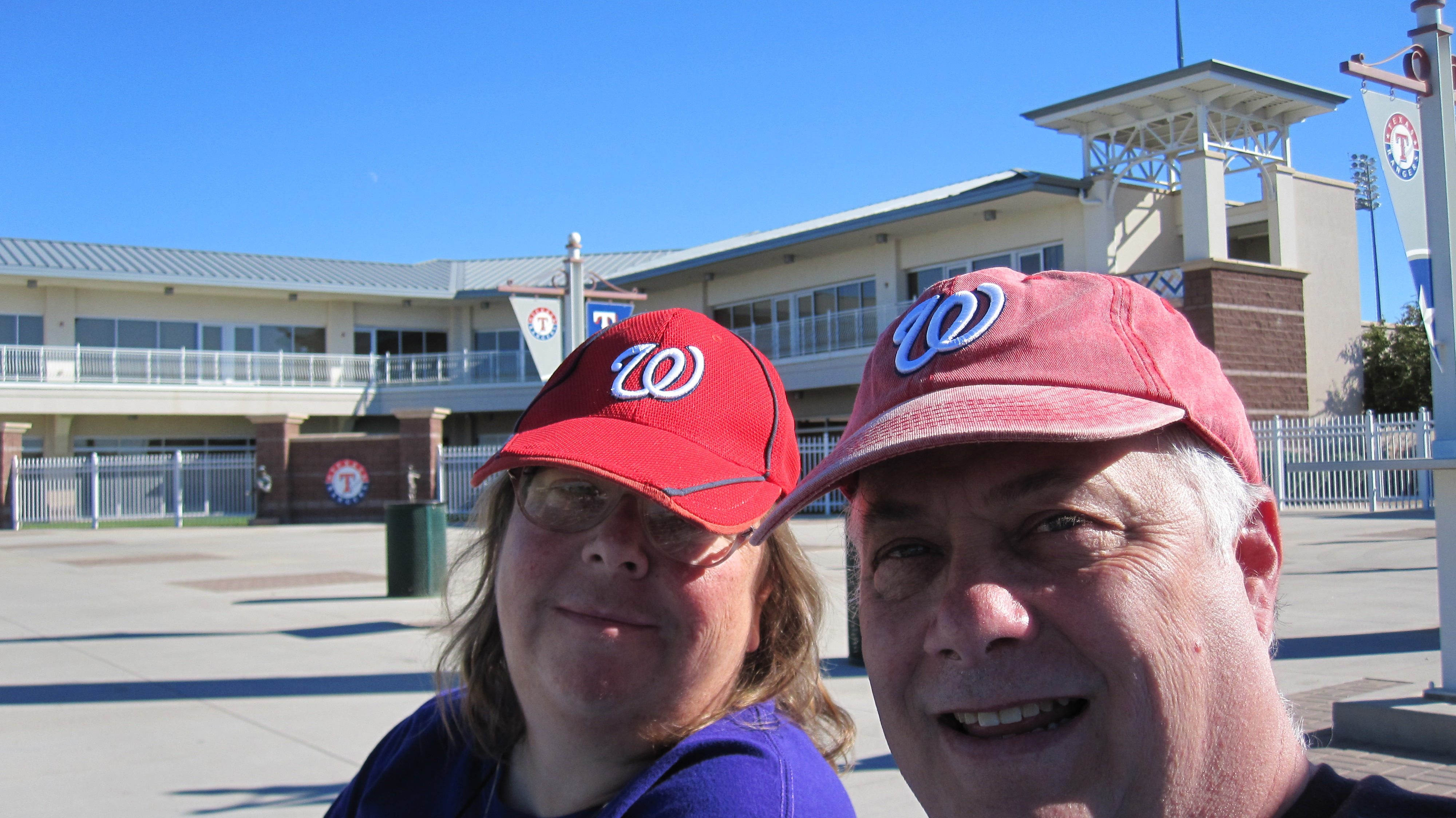 Since we first met sixteen years ago we have traveled throughout the US watching baseball games at all levels. We have seen over 1,500 games at over 200 stadiums and we share our experiences and joy of the game with our friends through our trip reports and stadium reviews.
Both of us watched the Senators at RFK and were happy to see baseball return in 2005. We live in Elkridge, Maryland with our cat, Ms O'Snugglebunn.
*The Flynn's have written four books about baseball in D.C.
Baseball in the District "Renaissance" 1877 – 1885 Baseball in the District The Dark Ages 1890 to 1891Baseball in the District 1892 to 1899, The Wagner YearsBaseball in the District "An Orphan in an Upstart League" 1900 to 1904Baseball in the District 1869 Rise of the Olympics
http://www.barnesandnoble.com/w/baseball-in-the-district-1869-rise-of-the-olympics-kevin-flynn/1116912692?ean=2940148388920
Baseball in the District 1888 The Last Hurrah
http://www.barnesandnoble.com/w/baseball-in-the-district-1888-the-last-hurrah-kevin-flynn/1116541149?ean=2940148735939
Baseball in the District 1889 Ward Sold
http://www.barnesandnoble.com/w/baseball-in-the-district-1889-ward-sold-kevin-flynn/1115703541?ean=2940016624280
Baseball in the District 1918 Uncle Sam's Game
http://www.barnesandnoble.com/w/baseball-in-the-district-1918-uncle-sams-game-kevin-flynn/1116340239?ean=2940148799009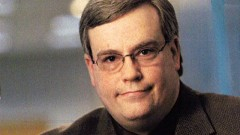 My 30 years in professional journalism have given me in-depth knowledge about an incredible range of topics: Sports at all levels, energy/environmental issues and state, local and national news. I've managed news teams and broken big stories at newspapers, magazines, Web sites, national and worldwide wire services, and most recently, a cable TV news magazine and Web outlet with viewership in the hundreds of thousands.
To read Martin's entire profile click here.
Writer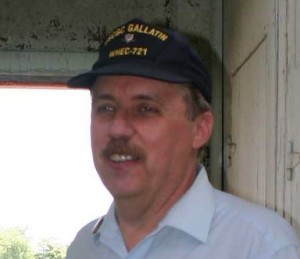 I became a Senators fan as I was influenced by my maternal grandfather who was a fan of the original Senators. However, I was just old enough to start following the game when the original franchise moved to Minnesota. Being too young (7 years old) to understand the difference at the time, I chose the expansion Senators as "my" team-it was a couple of years before I understood the difference and why Grandpa didn't embrace the expansion franchise as I had. The expansion franchise departed Washington the same year I graduated from high school.
While I follow the Nationals closely it just doesn't seem the same following a National League team. I consider myself a baseball historian and am devoted to Senators history and have a fondness for the Brooklyn Dodgers and the St. Louis Browns as well. A few years ago I played for a short-lived softball team named the Senators here in Charles County. I had the dubious distinction of being the oldest player on the team so I played 1st base and DH-seems my team mates didn't want an old guy like me doing too much running.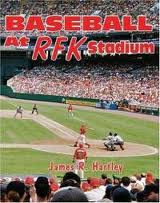 Jim Hartley was born into a family of baseball fanatics at Garfield Memorial Hospital in Washington, D.C. — just a few blocks from Griffith Stadium. While growing up, Senators games on the radio were as much a part of his family's summer cookouts as the hamburgers and hot dogs on the grill.
Jim honed his baseball skills in the Rockville Little Leagues, and played for his high school team (Cathedral Latin in Washington) in his senior year. The coming of the Beatles combined with a distinct lack of major league baseball talent conspired to convince Jim that he would never play baseball for his hometown Senators. He did, however, play on an adult softball team named the Senators in the early-mid 1980s.
Soon after the Senators relocated to Texas, Jim became a casual fan and turned his focus toward making a living by playing music. For more than 25 years, he played in local D.C. nightclubs and other venues up and down the east coast. During that period, he wrote his first book, "Washington's Expansion Senators (1961-1971)."
In 1996, Tom Holster formed the Washington Baseball Historical Society. In 2001, Tom stepped down and Jim took over the reins of the WBHS and has been publishing the quarterly newsletter, "Nats News" since October, 2001. In 2005, his hopes (and those of thousands of D.C. area baseball fans) were realized when the Montreal Expos relocated to Washington, D.C.
Retired from both music and a 21-year career with Montgomery County Public Schools, Jim continues to research and write about his favorite team(s) and cheer for the Nationals. He lives in Silver Spring, MD with the love of his life, Lisa.
*Jim Hartley has written three books about baseball in D.C.

The senior sportswriter in Washington, D.C., Dick Heller is a former columnist and editor for The Washington Star and The Washington Times. His columns on current sports topics and "The Way It Was" series of sports nostalgia can be found at
http://dickheller.wordpress.com/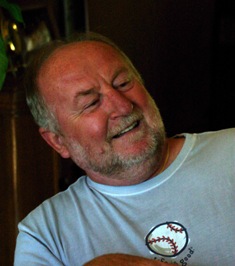 John is the editor and writer at Twins Trivia. We are pleased to be able to share John's stories about the 1901-1960 Washington Senators. To read John's full profile click here.
Steve is the a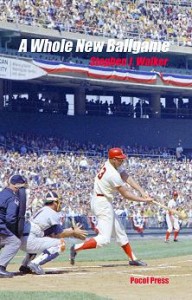 uthor of "A Whole New Ballgame: The 1969 Washington Senators" (2009, Pocol Press) is an avid fan of Washington Senators' baseball history. He is a member of the Washington Baseball Historical Society and has written many article for the WBHS newsletter, "Nats News." Steve often attends Nationals games with his three sons. Steve is married and lives in Ellicott City, MD.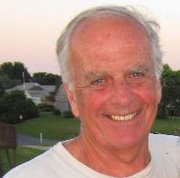 George W. Case III, son of George Case Jr – 6 time AL stolen base leader – 1939-43,46
5 time major league stolen base leader – 1939-43
4 time AL All Star
Tied major league record for 9 hits in a doubleheader
recognized as the fastest man in baseball during his major league career – circled the bases in 13.5 seconds in 1943
hit over .300 3 times and lifetime batting average .282
inducted into DC Hall of Stars 1989
Washington Senators 1939-45,47
Cleveland Indians 1946
George Case III
BA Rutgers University
MA Rider University
Executive Director – SABR (Society for American Baseball Research) – 2000-2002
Speaker at numerous baseball related meetings
Produced "Around The League 1939-46"
Developed website – Timeless Baseball
Consulted with Howard University Hospital – "Griffith Stadium Remembered" and organized the symposium featuring several former Washington Senators players including Mickey Vernon, Russ Kemmerer, and Chuck Hinton
Developed tie-in program with ALS Foundation in the Philadelphia area to raise money and awareness of Lou Gehrig's Disease
Consultant – City of Trenton NJ – "When Trenton Baseball Roared Like Thunder"
Former sales and marketing executive – sporting goods/athletic footwear industry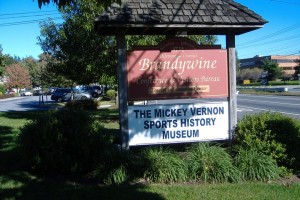 Jim Vankoski is a wealth of knowledge about one of Washington Senators greatest ballplayers, Mickey Vernon. Jim Vankoski is the curator at the Mickey Vernon Museum that is located in Chadds Ford, Pennsylvania. Jim has many wonderful stories and facts about Mickey Vernon and Mickey's team mates that he is going to share with us.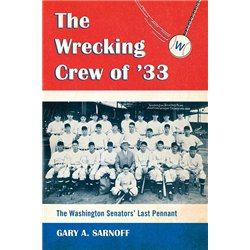 Gary is the author of The Wrecking Crew of '33; The Washington Senators' Last Pennant. Gary has written for Nats News, Minor League News, and for the Biography Project of the Society for American Baseball Research. He lives in Arlington, Virginia.                    
Graduate of St. John's College High School and University of Maryland.
Coached and managed in the Catholic Youth Organization, Upper Montgomery Athletic Club, and Quince Orchard High School.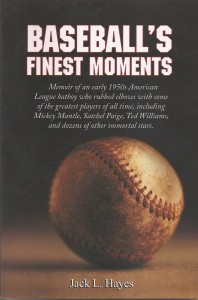 Three-time Olympic champion, Gail Devers once said, "Remember all things are possible for those who believe."
As a fourteen-year-old teenager, Jack Hayes believed and turned his dreams into realities. In 1953 and 1954, Jack was visiting team's batboy for the Washington Senators baseball team. Back then, there were only eight American League teams. Those teams were the Washington Senators, Detroit Tigers, New York Yankees, Philadelphia Athletics, St. Louis Browns, Boston Red Sox, Chicago White Sox, and Cleveland Indians.
Jack's captivating and almost unbelievable story of how he landed his batboy job and what followed is amazing! Not only was he privy to what went on behind the scenes—in the clubhouse, dugout and on the field; Jack also rubbed elbows and practiced with some of the greatest players of all times, including Mickey Mantle, Ted Williams, Satchel Paige, and dozens of other immortal stars. All of that and more—in an era that will go down as one of baseball's greatest — perhaps even the greatest of all times!
While his adult career did not include baseball, Jack successfully operated his international management consulting company for three decades. He is an award-winning published author and video producer. His recently-released book, Baseball's Finest Moments is offered on Amazon in both paperback and Kindle. Jack has also conducted numerous business-related seminars and lectures throughout the United States, Canada, South American and Europe.
Jack and his wife, Darlene, live in Central Florida.
About Dave Baldwin
Contributor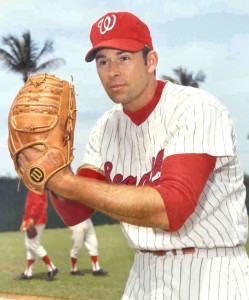 Dave Baldwin grew up in Tucson, Arizona, thousands of miles from Washington D.C., yet his favorite pitcher was Walter Johnson.  After pitching at the University of Arizona, Dave signed with the Phillies and kicked around the minors for seven years before Gil Hodges found a spot for him in the Senators' bullpen in 1966.  Later he also pitched for the Brewers and White Sox.  Upon retiring after sixteen years of pro ball, he earned a Ph.D. in genetics and an M.S. in systems engineering from the University of Arizona.  He has enjoyed careers as a geneticist, engineer, and artist.  His painting "Fugue for the Pepper Players" is in the collection of the Hall of Fame and was featured in Treasures of the Baseball Hall of Fame by John Thorn.  In recent years he has published his baseball memoir, Snake Jazz, and he has collaborated with other researchers studying the physics, physiology, and psychology of baseball.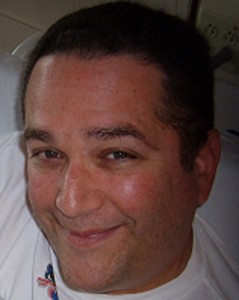 A devoted husband, father and fantasy league baseball player who is addicted to sports, film, theater and trivia, Douglas J. Gladstone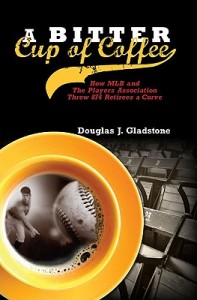 is a journalist by training whose articles have appeared in The Chicago Sun Times, Baseball Digest and The Billings Gazette, among others.
An advocate for increased benefits for retired ballplayers, Doug's controversial book, A BITTER CUP OF COFFEE; HOW MLB & THE PLAYERS ASSOCIATION THREW 874 RETIREES A CURVE, was released by Word Association Publishers in 2010. To order it, please call 1-800-827-7903 or go to A BITTER CUP OF COFFEE's official website at http://www.abittercupofcoffee.com.
About Russ White
Contributor
Russ White was born in Washington, D.C. in 1940, saw his first game at Griffith Stadium in 1950. And at 20, he was covering the Original Senators at the same park – the club's last season in Washington (1960)
One of the youngest baseball writers in America, he covered the expansion Senators in each of their 11 seasons, winning the Washington Newspaper Guild Front Page Award for his stories in 1965. He broke one of Washington's biggest sports stories in 1969 reporting Ted Williams would manage the Senators. Russ wrote for the Washington Daily News and Washington Star.
This is his 50th year as a member of the Baseball Writers Association of America. He lives in Lake Mary, Fl., an hour drive to the Nats training camp in Viera.
Future Writers
Do you want to share your story or stories about Washington D.C. baseball history? If you do contact me at mhornbaker@comcast.net.
This area is for the D.C. Baseball History lover. You will find links to some of the best books and videos of D.C. Baseball History. Click on the title of the books for information. Books A Whole New Ballgame: The 1969 Washington Senators by Stephen J. Walker Baseball At RFK Stadium by James R. Hartley …