Tag:
President Eisenhower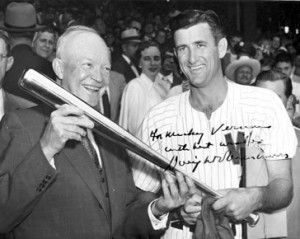 On May 27, 1954, President Dwight D. Eisenhower sets aside four hours to attend a special baseball "Mickey Vernon-Red Cross Day" game that afternoon at Griffith Stadium. What made this game a special game for the 34th President of the United States of America, was that he was there to present his favorite ball player …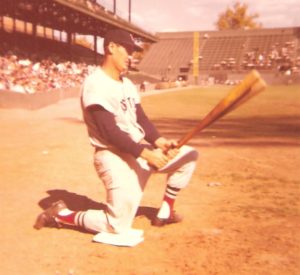 Jim Ryan was a bat boy for the Washington Senators in 1957and 1958. He was kind enough to share some of his picture collection.